Tips for SMBs: What to do before, during and after a ransomware attack?
As more economies in Southeast Asia re-open after different forms of lockdown, Kaspersky's experts have several important and useful tips for restarting business safe from the ransomware threat.
Over three years after the infamous Wannacry ransomware, its costly aftermath still remains a vivid glimpse on the damage cybercriminals can do by kidnapping companies' essential data. This threat is undoubtedly present as just this month, operations of an automobile giant were halted in several parts of the world after a successful attack by another ransomware dubbed as SNAKE (also known as EKANS).
Kaspersky's latest statistics for small and medium businesses (SMBs) in Southeast Asia (SEA) show the same story. In the first three months of the year, the global cybersecurity company's solutions have blocked a total of 269,204 ransomware attempts against businesses in the region with a total of 20-250 employees. 
"Globally, we can say that ransomware has reached its peak years ago. It has gradually decreased in number, however, it is fast becoming business-centric. Based on our latest research, one-in-three ransomware attacks are now targeting business users. So while the total number of ransomware attempts detected in the region is 69% lower compared with the same period last year, the risks of SMBs and enterprises losing their data and their cash because of this threat is still ever-present. The good news is that there are effective ways to protect SMB's much-needed cash flow from becoming payment to get their kidnapped data back," says Yeo Siang Tiong, general manager for Southeast Asia at Kaspersky.
As more economies in Southeast Asia re-open after different forms of lockdown, Kaspersky's experts have several important and useful tips for restarting business safe from the ransomware threat.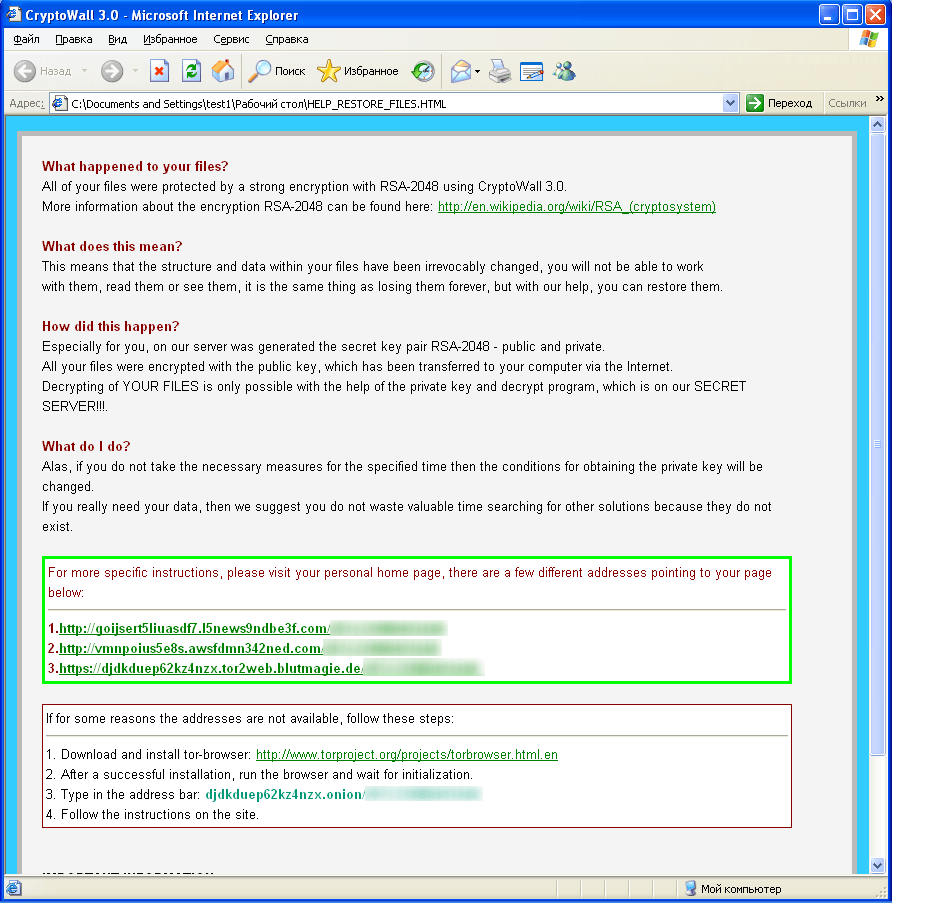 BEFORE A RANSOMWARE ATTACK
Back-up, back-up, back-up
Always have fresh back-up copies of your files so you can replace them in case they are lost (e.g. due to malware or a broken device) and store them not only on the physical object but also in cloud storage for greater reliability. Make sure you can quickly access them in an emergency when needed.
Educate your employees
Build a shared sense of responsibility inside your company. Explain to your employees how following simple rules can help a company avoid ransomware incidents. Create employee and operational control policies that cover aspects of network management and facilities, including password renewal regulations, incident handling, access control rules, protecting sensitive data and more.
Layered security in everything
Literally everything. Security means safeguarding all data touchpoints within your network, may it be via hardware devices or software platforms.
Update, update, update
It is essential to install all security updates as soon as they become available. Always update your operating system and software to eliminate recent vulnerabilities.
Use a ransomware tool
SMBs can also try a free Kaspersky Anti-Ransomware Tool for Business. Its recently updated version contains an exploit prevention feature to prevent ransomware and other threats from exploiting vulnerabilities in software and applications. It is also helpful for customers that use Windows 7: with the end of support of Windows 7, new vulnerabilities in this system won't be patched by the developer.
DURING and AFTER A RANSOMWARE ATTACK
Unblock your computer; remove the malware
If you find your computer blocked — it won't load the operating system — use Kaspersky WindowsUnlocker, a free utility that can remove a blocker and get Windows to boot.
Cryptors are a harder nut to crack. First, you need to get rid of the malware by running an antivirus scan.
Don't pay, do report
Remember that ransomware is a criminal offense. Do not pay the amount the perpetrators is asking in exchange for your data. If you become a victim, report it to your local law enforcement agency.
Get your files back; look for a decryptor
If you have a backup copy of your files, you can simply restore your files from the backup. That is by far your best shot. If you haven't made backups, you can try to decrypt files by using special utilities called decryptors. All of the free decryptors created by Kaspersky can be found at Noransom.kaspersky.com.
Other antivirus companies also develop decryptors. One thing: Be very sure you're downloading these programs from a reputable website; otherwise you run a high risk of getting infected by some other malware.
Involve the experts
If the decryptor is not available online, contact your trusted cybersecurity vendor to check if they have a decryption tool for the ransomware that has attacked you.
Tips to achieve healthy headspaces for a productive workplace
Eastern Communications, one of the premier telecommunications companies in the Philippines, believes that enterprises need to support their employees to help ensure productivity while mitigating the effects of isolation and uncertainty.
The world's response to COVID-19 has resulted in the most rapid transformation of the workplace. Working remotely is a challenging setup in the quarantine economy, as employees struggle to balance work and personal life. Moreover, uncertainty and isolation during the pandemic have caused various physical and mental health problems among employees. 
Eastern Communications, one of the premier telecommunications companies in the Philippines, believes that enterprises need to support their employees to help ensure productivity while mitigating the effects of isolation and uncertainty. In a recent webinar entitled "Leap Forward" hosted by Eastern Communications, key opinion leaders gathered to discuss ways on how productivity can be boosted in today's work from home setup.
Prioritize employee well-being
Cat Trivino, MindNation Chief Marketing Officer, shared that companies that make the well-being of their employees a top priority not only create a healthier workplace but also produce a happier and more productive workforce.
According to Premier Value Provider's Employee Mental Health survey in 2020, the highest levels of critical stress (31%), anxiety (47%), and depression (46%) were recorded during May 2020 and this was most prevalent among the younger workforce.
"Normalize conversations around mental health and overall wellbeing, as well as advocate self-care. Seeking help during this time is important because we get to put to practice that empathy that the world so badly needs, and you need to practice that with your team. Make sure that they feel that openness and that trust to talk about these things," she added.
A mentally healthy workforce in general will not only improve productivity but also boost employee morale and retention.
Utilize digital tools for seamless and easy collaboration
Part of helping employees when it comes to their well-being is also giving them convenient yet efficient ways to collaborate while working from home. According to Diana Montes, Eastern Communications' Strategic Manager, facilitating seamless communication and easy collaboration in the workplace can decrease stress levels.
Based on her experience, integrated tools like cloud-based solutions help in the effectiveness and well-being of a workforce. They also maximize the use of these collaboration apps by staying connected even for non-work-related activities.
"Here at Eastern, we're quite grateful that even before the pandemic hit, our systems for productivity and collaboration were readily in place. So essentially, we just transferred physical meetings, discussions, and consultations virtually," she said.
Montes also recommends using a project management tool or planner app to monitor the progress and overall productivity of the entire team on a certain project. Everyone involved has visibility and this way they can prioritize projects that need more assistance.
"I also receive reports about the amount of time I spend using these collaboration tools and it gives me a notion of when to take on more work or slow down. This helps very much since like I said, sometimes we just lose sight of how much work we've already been doing at a particular period," she added.
The pandemic has highlighted the importance of developing an overall strategy that puts employees' well-being first. Through Eastern Communications' Leap Forward series, businesses are able to learn digital solutions and strategies from experts that will ensure business continuity while supporting the health and morale of the team.
In a negotiation, how tough should your first offer be?
New research shows the first offer can have a significant impact on the eventual outcome, and if you try to drive too hard a bargain, it could backfire.
In a negotiation, how tough should your first offer be? New research shows the first offer can have a significant impact on the eventual outcome, and if you try to drive too hard a bargain, it could backfire.

Whether you're buying a house, a car, or second-hand furniture, it's likely you will need to negotiate the price, so being able to negotiate effectively could save you significant cash.
Behavioral economist Professor Lionel Page from the University of Technology Sydney (UTS) said opening offers in real-world negotiations are sometimes intended to signal the "toughness" of the buyer – but whether this strategy actually works was not known.

"This experiment allowed us to study whether and how the level of the opening offer influences the beliefs of buyers and sellers, their actions and the final bargaining outcome," said Professor Page.

The researchers conducted the experiment using a bargaining game where players exchanged offers for a split of $10. The aim was to mimic the start of a typical negotiation process.

They found that the success or failure of a negotiation depended not only on the final offer on the table but also on the emerging dynamics of the bargaining process.

"The intermediary offers made during a negotiation can be interpreted as suggesting either kind and compromising intentions, or unkind and uncompromising ones," said Professor Page.

"And the perception of these intentions can, in turn, influence the final outcome. Low offers are perceived as disrespectful, so players react negatively and can be spiteful in their counter-offers.

"In a substantial number of cases, the responder chose a ''punishing'' counter-offer that was lower than what he believed was the buyer's minimum acceptable amount," he said.

This means it is not the best strategy to always be as tough as possible in a negotiation.

Previously there has been two conflicting views on first offers in negotiations, said Professor Page.

One view is that a low opening offer works as an "anchor" that moves the final offer in the direction of the first offer.

The second is that a more reasonable initial offer achieves a better outcome because it doesn't sour the atmosphere and endanger the agreement.

Professor Page said their study showed support for both these ideas.

"We found that there is a small window where an offer is lower than an equal split, but not so low that it triggers negative emotions. It was viewed as 'fair game' to start the negotiation at this point."

So in summary to strike a good bargain your opening offer needs to be not too hard, or you risk a spiteful counter-offer, but not too soft either, or you might be taken for a ride.

The study: Driving a hard bargain is a balancing act: how social preferences constrain the negotiation process, by Professor Lionel Page and Dr Yola Engler was recently published in the journal Theory and Decision.
5 Practical ways to keep your finances safer online
Kaspersky's fresh data for Q2 2021 showed a 60% increase in mobile banking Trojan attacks blocked in the region versus same period last year.
Kaspersky reveals its Q2 2021 mobile threat report for Southeast Asia (SEA) where it has monitored a 60% uptick in the number of attacks using malicious mobile bankers detected and blocked in the region. 
Mobile banking Trojans – or bankers – are used by cybercriminals to steal funds directly from mobile bank accounts. These malicious programs typically look like legitimate financial apps, but when a victim enters their security credentials to try to access their bank account, the attackers gain access to that private information.
Overall, since the beginning of 2021, Kaspersky products have foiled 708 incidents across six countries in SEA. This is already 50% of the total number of mobile bankers blocked in 2020 which was 1,408.
Indonesia and Vietnam logged the most number of incidents during the first half of the year. However, globally, the two countries are not among the top 10 countries affected by this threat. Vietnam is only 27th and Indonesia is 31st as of June this year.
The five countries with the most number of mobile banking Trojan detections in Q2 2021 are Russia, Japan, Turkey, Germany, and France.
*Mobile banking Trojans attacks detected from users of Kaspersky mobile security solutions in the country
While the number of mobile banking Trojan attacks in SEA remains low, 367 incidents from April to June 2021 versus 230 detections during the same period last year, the continuing pandemic continues to force users to start using mobile payment systems.
"We are almost at the second year of the pandemic which has fast tracked the mobile payment adoption in the region at a breakneck speed. During the beginning of this health crisis, our survey already showed that the majority of internet users here have shifted finance-related activities online, like shopping (64%) and banking (47%)," comments Yeo Siang Tiong, General Manager for Southeast Asia at Kaspersky.
The same survey revealed that seven in 10 (69%) are worried about conducting financial transactions online and 42% of the respondents admitted to being afraid about someone accessing their financial details through their devices.
In addition, another Kaspersky report titled "Making Sense of Our Place in the Digital Reputation Economy" discovered that the majority (76%) of 861 respondents from SEA confirmed their intent to keep their money-related data away from the internet. The sentiment is highest among Baby Boomers (85%), followed by Gen X (81%), and Millennials (75%).
"Clearly, there is an awareness about the threats present when we do banking and payment transactions through our mobile phones. But there is still a gap between knowing and acting on it. So to help users from SEA embrace the power of their smartphone and also keep their finances safe, we suggest some practical tips but also encourage everyone to please look into using security solutions as a safety net in case they accidentally clicked a malicious link or downloaded a rogue mobile banking application," adds Yeo.
Here are some practical tips from Kaspersky which you can do to beef up your money's safety online:
1. Get a temporary credit card
Cyber criminals have developed incredibly sophisticated techniques and malware that can sometimes thwart your best efforts for safe online shopping. As another level of security for safe online shopping, you can use a temporary credit card to make online purchases, in lieu of your regular credit card. Ask your credit card company if you can be issued a temporary credit card number.
Just remember to avoid using these types of credit cards for any purchases that require auto-renewal or regular payments.
If a temporary credit card is not possible, an alternative is to use a credit card with a low credit limit.
2. Dedicate a computer to online banking and shopping
If you have more than one computer, it may be wise to dedicate one for online banking and shopping only. By avoiding using the computer for any other Internet browsing, downloading, checking email, social networking, and other online activities, you effectively create a 'clean' computer that is totally free of computer viruses and any other infections. For added security for safe online shopping, install Google Chrome, with forced HTTPS. This ensures you are visiting only secure websites.
3. Use a dedicated email address
Create an email address that you will use only for online shopping. This will severely limit the amount of spam messages you receive and significantly reduce the risk of opening potentially malicious emails that are disguised as sales promotions or other notifications.
4. Manage and protect your online passwords
Using strong passwords and using a different password for each online account is one of the most important things you can do for safe online shopping. We know it can be difficult to remember so many different passwords, especially when they are composed of numerous letters, numbers, and special characters. But you can use a password manager to aid you in keeping strong passwords for multiple accounts.
5. Use a VPN
If you absolutely must shop online while using public Wi-Fi, first install a VPN (virtual private network). A VPN will encrypt all data that is transferred between your computer or mobile device and the VPN server, preventing hackers from hijacking and viewing any sensitive data you input.
In the Philippines, Kaspersky endpoint solutions like Kaspersky Total Security (KTS) that have a password manager and VPN features is currently included in its 9.9 promos in Shopee and Lazada. Filipino customers can enjoy up to 50% discount.