Tips for SMBs: What to do before, during and after a ransomware attack?
As more economies in Southeast Asia re-open after different forms of lockdown, Kaspersky's experts have several important and useful tips for restarting business safe from the ransomware threat.
Over three years after the infamous Wannacry ransomware, its costly aftermath still remains a vivid glimpse on the damage cybercriminals can do by kidnapping companies' essential data. This threat is undoubtedly present as just this month, operations of an automobile giant were halted in several parts of the world after a successful attack by another ransomware dubbed as SNAKE (also known as EKANS).
Kaspersky's latest statistics for small and medium businesses (SMBs) in Southeast Asia (SEA) show the same story. In the first three months of the year, the global cybersecurity company's solutions have blocked a total of 269,204 ransomware attempts against businesses in the region with a total of 20-250 employees. 
"Globally, we can say that ransomware has reached its peak years ago. It has gradually decreased in number, however, it is fast becoming business-centric. Based on our latest research, one-in-three ransomware attacks are now targeting business users. So while the total number of ransomware attempts detected in the region is 69% lower compared with the same period last year, the risks of SMBs and enterprises losing their data and their cash because of this threat is still ever-present. The good news is that there are effective ways to protect SMB's much-needed cash flow from becoming payment to get their kidnapped data back," says Yeo Siang Tiong, general manager for Southeast Asia at Kaspersky.
As more economies in Southeast Asia re-open after different forms of lockdown, Kaspersky's experts have several important and useful tips for restarting business safe from the ransomware threat.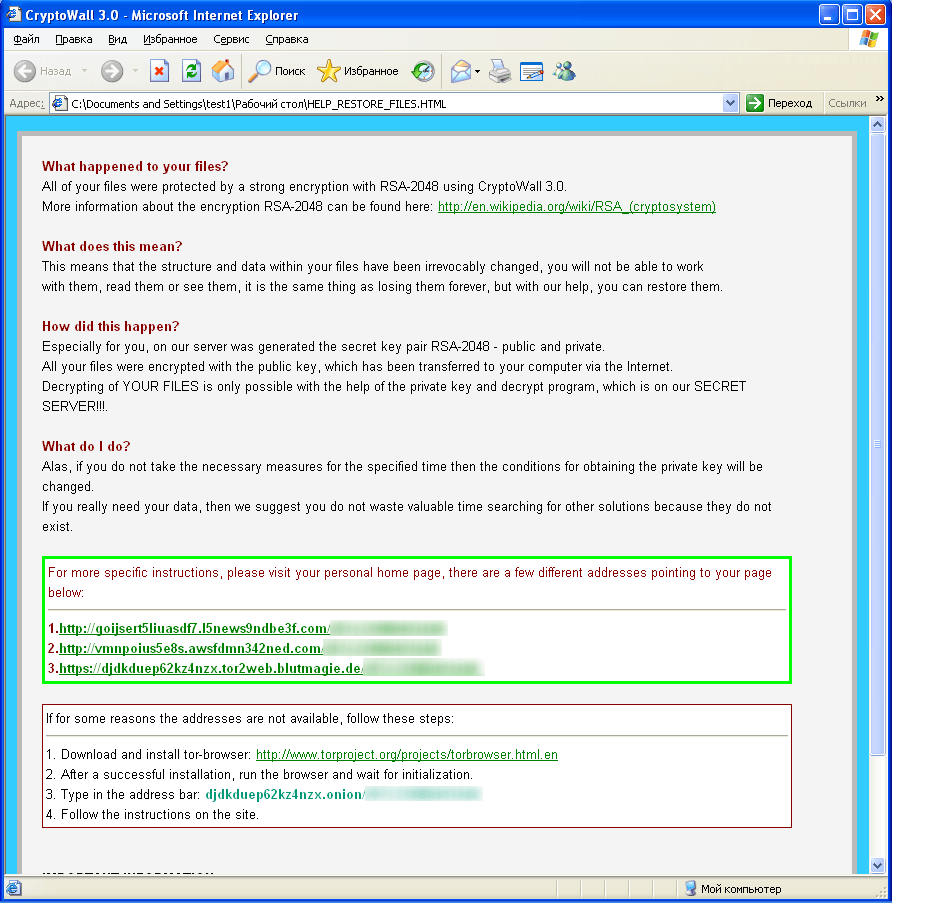 BEFORE A RANSOMWARE ATTACK
Back-up, back-up, back-up
Always have fresh back-up copies of your files so you can replace them in case they are lost (e.g. due to malware or a broken device) and store them not only on the physical object but also in cloud storage for greater reliability. Make sure you can quickly access them in an emergency when needed.
Educate your employees
Build a shared sense of responsibility inside your company. Explain to your employees how following simple rules can help a company avoid ransomware incidents. Create employee and operational control policies that cover aspects of network management and facilities, including password renewal regulations, incident handling, access control rules, protecting sensitive data and more.
Layered security in everything
Literally everything. Security means safeguarding all data touchpoints within your network, may it be via hardware devices or software platforms.
Update, update, update
It is essential to install all security updates as soon as they become available. Always update your operating system and software to eliminate recent vulnerabilities.
Use a ransomware tool
SMBs can also try a free Kaspersky Anti-Ransomware Tool for Business. Its recently updated version contains an exploit prevention feature to prevent ransomware and other threats from exploiting vulnerabilities in software and applications. It is also helpful for customers that use Windows 7: with the end of support of Windows 7, new vulnerabilities in this system won't be patched by the developer.
DURING and AFTER A RANSOMWARE ATTACK
Unblock your computer; remove the malware
If you find your computer blocked — it won't load the operating system — use Kaspersky WindowsUnlocker, a free utility that can remove a blocker and get Windows to boot.
Cryptors are a harder nut to crack. First, you need to get rid of the malware by running an antivirus scan.
Don't pay, do report
Remember that ransomware is a criminal offense. Do not pay the amount the perpetrators is asking in exchange for your data. If you become a victim, report it to your local law enforcement agency.
Get your files back; look for a decryptor
If you have a backup copy of your files, you can simply restore your files from the backup. That is by far your best shot. If you haven't made backups, you can try to decrypt files by using special utilities called decryptors. All of the free decryptors created by Kaspersky can be found at Noransom.kaspersky.com.
Other antivirus companies also develop decryptors. One thing: Be very sure you're downloading these programs from a reputable website; otherwise you run a high risk of getting infected by some other malware.
Involve the experts
If the decryptor is not available online, contact your trusted cybersecurity vendor to check if they have a decryption tool for the ransomware that has attacked you.
4 Tips on doing business in a digital world
Doing business in a digital world requires end-to-end approach.
By Lesley Salmon
Kellogg Company SVP, Global Chief Information Officer
It's no secret that technological advances will continue to improve consumers' experiences. While CIOs will always be responsible for keeping their organizations safe, secure, and sustained, successful businesses must harness the power of new digital solutions to drive better business decisions, and outcomes and ultimately grow the business.   
Depending on who you ask, doing business in a digital world can mean different things. To some, it means adopting consumer-facing digital offerings like e-commerce, mobile apps, and digital marketing; to others, it means digitizing operations and processes internally. To continuously evolve and adapt to forever-changing consumer expectations, CIOs must take an end-to-end approach to digital – focusing on four areas:  People, Process, Technology, and Data & Analytics. If you do this, you will realize the value it can add to your organization. 
1. Focus on your people.
For me, it's all about people – having the right people delivering through great partnerships with the key stakeholders across the business, understanding their needs, pre-empting, and then responding to them. A recent Gartner poll stated that talent is a top challenge for CIOs in 2022. To attract and retain the right people, we need to satisfy their hunger to experiment, fail fast and learn.
When our Kellogg IT team told us they didn't see enough growth opportunities, we knew we needed to take a new approach to learning and development. We built our Year of Development Always (YODA) initiative with a vision to cultivate our childhood curiosity and an eagerness to learn. We created several tracks in the program for technical training, career strategies, and shadow programs to help our colleagues learn and explore new facets of the overall IT function. The program has seen great results, team engagement is at an all-time high.
2. Don't frown on the word process; embrace it.
When we think of 'process,' many people immediately imagine a rigid and inflexible approach. I challenge this perspective – we sometimes have to slow down, to speed up. Processes can be flexible while still providing structure for business growth – they're what drive progress every day!
Part of doing this is closely linked with People because Process can be about engaging business colleagues at the right time with the right solutions. Being a trusted partner means bringing the company along the digital journey with us, which is essential for our future success.
3. Integrate technologies that delight consumers and drive better business outcomes.
We know that building scale and leveraging our platforms will deliver value for the business, but what about delighting our consumers?
In 2020 a team member attended an event and learned that more than 2 million people in the UK live with sight loss and cannot simply read the information on packaging. It sparked an idea to add NaviLens technology to our packaging, allowing visually impaired people to access all of the information on our packaging via their smartphones – either by having it played aloud or by using accessibility tools.
We partnered with our Packaging and Design team and launched a successful pilot making Kellogg the first 'food' company in the world to include NaviLens technology on our packaging.
Our company's purpose is for everyone to have a place at the table, and we want all consumers to be able to access important information about the foods we sell.
4. Making better business decisions with data and insights.
Data has always been available but never in the abundance that it is today. While CIOs may not manage every corporate data program, the IT function is critical in ensuring commercial and functional teams understand what data is available and use it to fuel insight-driven actions.
At Kellogg, we've re-imagined our data & analytics approach and focus on data ownership, quality, ethics, and governance. This is the recipe for making better business decisions.
The real magic happens when you join forces with other business areas, like Marketing, to combine our insights and analytics capabilities with innovation, e-commerce, and more. This has allowed us to create a rich omnichannel experience that ensures we have the right foods, attractive pricing, and tailoring the right message to our diverse consumers.
Freeing data from silos is critical to meet consumer needs and preparing for the future consumer experience. We recently commissioned research that looks at what consumer shopping trends we can anticipate by 2035; we are making investments to prepare for those consumer expectations.
For example, in 2035 and beyond, the retail environment will fit the needs of each shopper. Shoppers will see the personalization of products and shopper journeys as a baseline expectation to fit their unique attitudes and needs. Traditional online and offline environments will become increasingly integrated, supplemented with AI and innovative technologies to offer data-driven capabilities.
Final thought…
Digital is the driving force behind any business, and IT is in the driver's seat. Commercial business leaders can and should partner with their IT teams to help prepare for digital shifts to create more personalized experiences that create brand affinity.
Tips on how to avoid a debt trap
Here are some practical tips to help better manage, stabilize, and avoid a debt trap.
According to CNBC, an average American has over $90,000 in debt. Accumulating debt is not only a financial burden – it can be mentally and emotionally taxing as a borrower finds themselves trapped in debt because the high-interest charges keep piling on. 
Steve Sexton, financial consultant and CEO of Sexton Advisory Group, shares some practical tips to help better manage, stabilize, and avoid a debt trap.
An emergency fund is essential. "Aside from budgeting and living within your means, having an emergency fund for unexpected expenses is one of the best ways to avoid going into debt in the first place," says Sexton. "Plan to have at least 6 months' worth of expenses saved in this fund, which can help you financially weather a temporary crisis and keep things running until the situation stabilizes."
Consolidate various loans under a single one. "Taking on multiple loans at different interest rates beyond one's capacity to repay can be resolved by taking on a single loan," adds Sexton. "By doing so, the borrower can simplify their finances and no longer need to worry about remembering multiple repayment dates. This step can help the borrower better emerge from a debt trap."
Leverage cash flow to prepay high-cost debt. "An important factor to streamline your repayments and avoid debt traps is to use a temporary inflow of funds to prepay debt with high-interest rates," says Sexton. "These include annual bonuses or capital gains on share sales which can be used to prepay personal, credit card, or auto loans. When loans with high-interest rates are repaid, you are effectively saving the extra amount that would otherwise have gone towards the higher interest charges."
3 Tips to include in a business crisis plan
To better protect businesses and their people, emergency preparedness experts from Rentokil North America and their family brands, Steritech and Ambius, shared three elements to incorporate into a weather-related hazard mitigation plan.
Across the world, natural disaster events are on the rise. Climbing temperatures pave the way for an increase in droughts, wildfires, floods and other weather emergencies. In 2021, United States natural disasters created more than $145 billion in economic damage, three times the amount originally estimated by the National Oceanic and Atmospheric Administration.
The Federal Emergency Management Association estimates that about 25 percent of businesses do not reopen after experiencing a weather-related disaster. Without a plan in place, one weather emergency leading to a power outage, flood or property damage may be all it takes to force a company or business to close its doors permanently.
To better protect businesses and their people, emergency preparedness experts from Rentokil North America and their family brands, Steritech and Ambius, shared three elements to incorporate into a weather-related hazard mitigation plan. Business owners and operators can use these tips to establish a plan and better protect their employees, customers and business.
Tip One: Prepare for Power Outages
Power outages can happen anytime, anywhere. A nearby accident can take out power lines resulting in a local outage. Heavy rain, high winds or extreme temperatures from severe storms can also lead to a regional or widespread outage. Business owners may not be able to prevent a power outage from happening, but planning ahead and incorporating step-by-step instructions for the business's unique needs can help prevent the loss of temperature-controlled products.
Conduct an extensive walkthrough of the facility and make note of any temperature-controlled products or power-reliant vulnerabilities. Include clear instructions for handling these products in the case of a power outage and ensure resources are readily and easily available.
Consider having a paper log on hand in order to manually monitor and document product and food temperatures as long as it is safe to remain in the building or if the power outage is confirmed to be brief. Avoid opening reach-in and walk-in cooler doors as much as possible to keep items cold. A freezer in good condition may maintain its temperature for up to 24 hours if unopened.
"When a power outage impacts temperature-controlled products, discard any foods that may have been in the cooling or warming process," advised Paula Herald, Technical Consultant at Steritech. "Don't take chances trying to cool down hot foods; discard in the interest of food safety."
Tip Two: Address Air Quality Concerns
Flash floods and wildfires continue to sweep across the United States releasing toxins, bacteria, smoke and other harmful pathogens into the air. These contaminants infect the air and seep into floors, walls and furniture, linger long after the flood or fire subsides. Exposure to these pollutants can be highly dangerous to people and can lead to heart and lung problems, eye and skin irritation and a number of other health-related issues.
Do not enter a space that has been impacted by a flood or fire without first receiving approval from health and safety officials. Once the area is deemed safe to enter, assess all structural damage, look for signs of smoke damage or mold and dispose of anything that can not be washed, rinsed and disinfected such as furniture and carpet. Air decontamination units can be used to help remove any remaining airborne toxins, gases and pollutants.
"The increased frequency of natural disasters is having a significant impact on air quality," said Matt Hayas, Director of Product and Innovation at Ambius. "Business owners can address indoor air quality concerns by investing in specialized air decontamination units designed to effectively remove 99.9999% of air pollutants before, during and after severe weather situations."
Tip Three: Remove Destruction and Debris
Natural disasters can leave behind damaged roofs, broken windows, fallen trees and other destruction and debris. Structural damage and piled-up debris are not only safety hazards, they can also create the perfect harborage for rodents, insects, birds and other pests looking to build a new home.
Once the weather emergency has passed, it's important to conduct an extensive walk-through of the property. Identify any open access points and move any fallen trees and debris as far away from the building as possible.
"A minimum distance of 25 feet is recommended to keep pests from entering the building," said Nancy Troyano at Rentokil. "Rodents can fit through holes as small as one-fourth an inch so it's critical to conduct a thorough inspection of the building, before and after a storm hits."
Dealing with the aftermath of a weather-related disaster can be overwhelming and costly. A pre-established hazard mitigation plan can save businesses up to $13 dollars per $1 dollar invested (National Institute of Building Sciences). As climate change continues to advance, the threat of weather emergencies may soon be a reality for many across the country. Be proactive and establish a plan before a disaster strikes. Incorporate these tips into a crisis plan to better protect businesses, properties and the people they serve.