Tips for SMBs: What to do before, during and after a ransomware attack?
As more economies in Southeast Asia re-open after different forms of lockdown, Kaspersky's experts have several important and useful tips for restarting business safe from the ransomware threat.
Over three years after the infamous Wannacry ransomware, its costly aftermath still remains a vivid glimpse on the damage cybercriminals can do by kidnapping companies' essential data. This threat is undoubtedly present as just this month, operations of an automobile giant were halted in several parts of the world after a successful attack by another ransomware dubbed as SNAKE (also known as EKANS).
Kaspersky's latest statistics for small and medium businesses (SMBs) in Southeast Asia (SEA) show the same story. In the first three months of the year, the global cybersecurity company's solutions have blocked a total of 269,204 ransomware attempts against businesses in the region with a total of 20-250 employees. 
"Globally, we can say that ransomware has reached its peak years ago. It has gradually decreased in number, however, it is fast becoming business-centric. Based on our latest research, one-in-three ransomware attacks are now targeting business users. So while the total number of ransomware attempts detected in the region is 69% lower compared with the same period last year, the risks of SMBs and enterprises losing their data and their cash because of this threat is still ever-present. The good news is that there are effective ways to protect SMB's much-needed cash flow from becoming payment to get their kidnapped data back," says Yeo Siang Tiong, general manager for Southeast Asia at Kaspersky.
As more economies in Southeast Asia re-open after different forms of lockdown, Kaspersky's experts have several important and useful tips for restarting business safe from the ransomware threat.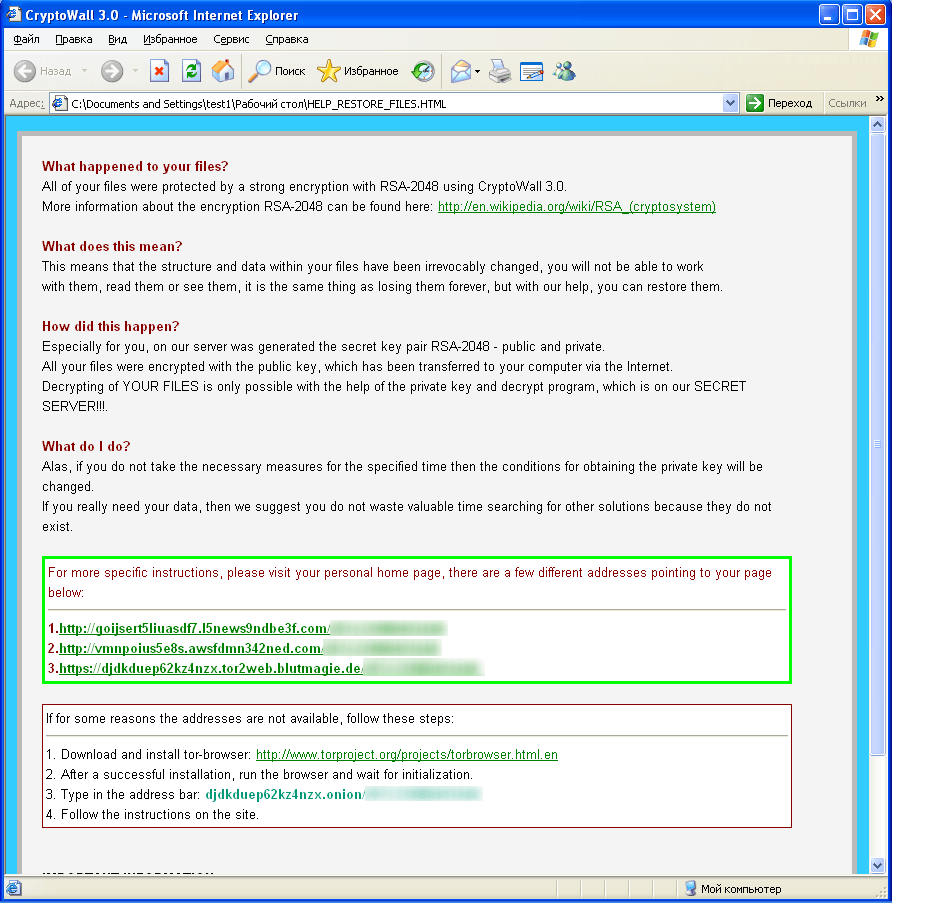 BEFORE A RANSOMWARE ATTACK
Back-up, back-up, back-up
Always have fresh back-up copies of your files so you can replace them in case they are lost (e.g. due to malware or a broken device) and store them not only on the physical object but also in cloud storage for greater reliability. Make sure you can quickly access them in an emergency when needed.
Educate your employees
Build a shared sense of responsibility inside your company. Explain to your employees how following simple rules can help a company avoid ransomware incidents. Create employee and operational control policies that cover aspects of network management and facilities, including password renewal regulations, incident handling, access control rules, protecting sensitive data and more.
Layered security in everything
Literally everything. Security means safeguarding all data touchpoints within your network, may it be via hardware devices or software platforms.
Update, update, update
It is essential to install all security updates as soon as they become available. Always update your operating system and software to eliminate recent vulnerabilities.
Use a ransomware tool
SMBs can also try a free Kaspersky Anti-Ransomware Tool for Business. Its recently updated version contains an exploit prevention feature to prevent ransomware and other threats from exploiting vulnerabilities in software and applications. It is also helpful for customers that use Windows 7: with the end of support of Windows 7, new vulnerabilities in this system won't be patched by the developer.
DURING and AFTER A RANSOMWARE ATTACK
Unblock your computer; remove the malware
If you find your computer blocked — it won't load the operating system — use Kaspersky WindowsUnlocker, a free utility that can remove a blocker and get Windows to boot.
Cryptors are a harder nut to crack. First, you need to get rid of the malware by running an antivirus scan.
Don't pay, do report
Remember that ransomware is a criminal offense. Do not pay the amount the perpetrators is asking in exchange for your data. If you become a victim, report it to your local law enforcement agency.
Get your files back; look for a decryptor
If you have a backup copy of your files, you can simply restore your files from the backup. That is by far your best shot. If you haven't made backups, you can try to decrypt files by using special utilities called decryptors. All of the free decryptors created by Kaspersky can be found at Noransom.kaspersky.com.
Other antivirus companies also develop decryptors. One thing: Be very sure you're downloading these programs from a reputable website; otherwise you run a high risk of getting infected by some other malware.
Involve the experts
If the decryptor is not available online, contact your trusted cybersecurity vendor to check if they have a decryption tool for the ransomware that has attacked you.
3 Lessons from Coco Chanel on how to go from outsider to successful innovator
From complete outsider, raised in an orphanage, to extraordinarily successful entrepreneur. With radical innovations, she managed to revolutionise a world, that of high fashion, immersed in a mature socio-economic context, dominated by men and reluctant to change. Gabrielle "Coco" Chanel was the first designer to have a global impact and one of the most influential women of the 20th century. But how did she manage, starting from scratch, to make her way in such a conservative and male-dominated world and end up turning it upside down?
Starting from this question, a new study reveals what are the key conditions that can make the difference for an outsider, leading them to success. The study was published in the journal Enterprise & Society (Cambridge University Press) by Mariachiara Colucci and Simone Ferriani, professors at the Department of Management, University of Bologna, together with Gino Cattani of the NYU Stern School of Business.
"There are three crucial factors behind Coco Chanel's entrepreneurial success: her unique perspective on the fashion world, her ability to find and cultivate a niche of like-minded supporters, and her ability to exploit the 'turning points' of the historical period she lived in," explains Professor Colucci. "This model, in which these three factors fit together perfectly, gives a clear picture of the seemingly inexplicable path by which some outsiders manage to lead radical innovations."
Gabrielle "Coco" Chanel was born in 1883 in a small village in rural France, in conditions of extreme poverty, and grew up in the orphanage of Aubazine Abbey. There, she received a basic education, but also learned to sew. This skill helped her to find her first job in an underwear and hosiery shop in the town of Moulins.
This was the beginning of her career in the fashion world. In 1909 she opened her first business as a hat designer, and by 1916 she was already running a successful business with three clothing shops and hundreds of employees. By 1931, she had 26 ateliers and more than 2,000 employees, with a turnover of 120 million francs (more than 60 million euros today). It was the highest figure in the Parisian fashion world at the time, and it continued to grow. By 1935 turnover had almost doubled.
"Coco Chanel started with a modest cultural baggage and totally lacked a social, economic and symbolic background. When she began her entrepreneurial journey, she was the outsider par excellence, yet she managed to leave an unprecedented mark on the development of the fashion industry," explains Professor Ferriani. "She is also credited with playing a decisive role in creating the image, and the new social custom, of the modern woman."
YOUR BACKGROUND MATTERS
According to the researchers, the first crucial element behind Chanel's entrepreneurial success lies in her education and early experiences outside the fashion world. A position that uniquely shaped her aesthetic vision, allowing her to challenge the pressure imposed by the dominant canons of Parisian haute couture.
The environments in which she grew up and the unconventional stimuli she received gave her the creative freedom she needed to experiment with the radical ideas that would become a cornerstone of elegance throughout the world. For example, the researchers suggest that her sense of rigour, taste for black and white, as well as the idea of "functional" and "natural" clothing, which until then was completely foreign to haute couture, may have been inspired by the Romanesque austerity of Aubazine Abbey, where she grew up. Furthermore, it is thanks to the world of horses and racing frequented at the Chateau de Royallieu, where Chanel lived with her first lover, that the corset disappeared, and men's trousers and shirts entered women's wardrobes.
DEVELOP CONNECTIONS
But a radical vision is not enough, she needed to find a way to implement it. Here comes the second element that explains Chanel's success: her exceptional ability to cultivate strategic connections with sponsors and influential members of Parisian high society.
"Coco Chanel was a seductive personality and an extraordinary networker. Through her social skills, she gained quick access to members of high society and prominent clients whose aesthetic orientations matched her stylistic vision," explains Colucci. "Our study shows that Chanel's social network was not only confined to the business world. Instead, it embraced multiple domains, notably the French artistic avant-garde, which readily endorsed the modernist ideals behind her sober aesthetic vision."
Over the years, Chanel forged relationships and actively worked with artists such as Picasso, Cocteau, Reverdy and Diaghilev. It is also thanks to their support that her innovative style received public exposure in plays, ballets, and films, thus facilitating the fame and success of her creations. She was also an active participant in the Art Deco movement, which led to her most revolutionary design: la petite robe noire, the famous "little black dress" evoked by US Vogue in 1936 as "the Chanel 'Ford' dress."
CONTEXT IS EVERYTHING
Last but not least, there is the context. The third key ingredient in Chanel's rise was in fact her ability to read and ride the dramatic change in social needs and customs brought about by the First World War. The post-war period was no longer a time for extravagance, and the privations of war had made women more receptive to simplicity and functionality.
"The truth is that Chanel, like all great innovators, was the first to read and anticipate a change in women's needs, that the Great War only accelerated, paving the way for the birth of the so-called 'modern woman'," explains Colucci. "Chanel was ready, her creations perfectly coherent with the new image of women in society. What a few years earlier was seen as a radical expression of the female silhouette, in the roaring 1920s would become the dominant fashion."
From this in-depth look at Coco Chanel's extraordinary life, researchers have identified the essential elements that can allow an outsider not only to break into a closed context, but also to revolutionise it and achieve extraordinary success. A radical vision from the margins of society, the ability to cunningly build a network of like-minded supporters, and the arrival of an exogenous shock that accelerates the process of acceptance.
The study was published in the journal Enterprise & Society under the title "From the Margins to the Core of Haute Couture: The Entrepreneurial Journey of Coco Chanel". The authors are Gino Cattani of the NYU Stern School of Business (USA), Mariachiara Colucci and Simone Ferriani of the Department of Management, University of Bologna.
Why financial literacy matters in achieving your goals
A 2015 World Bank survey showed that Filipinos struggle with financial literacy, but don't fret! There are many ways to be financially literate, which can help you turn the woes to wins, achieve goals, and live a happier life. Here's how you can do it.
Managing finances properly eases worries and provides a sense of security for the future. Whether it is making money decisions daily with your food and transportation or long-term plans like buying a house, traveling, and starting a business, being financially literate helps you become smarter with money to turn goals into reality.
A 2015 World Bank survey showed that Filipinos struggle with financial literacy, but don't fret! There are many ways to be financially literate, which can help you turn the woes to wins, achieve goals, and live a happier life. Here's how you can do it.
Budgeting
Woe: There are a lot of daily necessities and monthly dues so there's no room to save or spend on personal wants.
These can be overwhelming to manage and there is a tendency to pour all resources there.
Win: Budgeting is one way to manage finances. It allows you to look into your expenses, reallocate funds to ensure needs are met and make room for wants. This way, you can spend on both important things and little luxuries and rewards for yourself every now and then.
Budgeting is easier with UnionBank Online as it allows settling and scheduling payments, sending prepaid load for your phone and e-wallets in real-time. You can also save up weekly, monthly, or quarterly using the Goals feature for the rewards or luxuries that you want. Being financially literate means avoiding spending money you do not have, and maximizing money that you do have to achieve your short-term and long-term goals.
Tracking and Organizing
Woe: It's easy to get lost in all your transactions and not everyone has the time to keep track of them. It can also be a hassle to do, especially if there are too many accounts to look at, which would take time and effort.
Win: Conquer this challenge and take control of your finances to win in life. Tracking and organizing your accounts and transactions allow you to have better visibility of your finances, stay within your budget and prevent financial mishaps, to reach your goals faster.
With UnionBank Online's Spend Tracker, your credit card expenses are automatically categorized on a monthly basis, helping you see if there is still room to spend. For your savings accounts, the app has a unified view so you can quickly and easily browse balances. Tap into each account to access your transaction history. It even allows you to lock your physical card to avoid unauthorized use or prevent you from overspending.
Investing in the future
Woe: Investments and insurance can be intimidating because of the price tags that come with them. Because they can be pricey, they become additional expenses that don't fit into the budget.
Win: Understanding the value of investing in the future is also part of being financially literate. You are not only preparing for what is up ahead, but also for how it can impact others. Whether it is investment for potential long-term wealth or insurance to keep yourself and your loved ones protected, the goal is always to live a better and more comfortable life.
At an affordable price, you can invest through Unit Investment Trust Fund (UITF) on UnionBank Online and let professionals help grow your money. For protection in case of emergencies, UnionBank Online partnered with Inlife to offer a variety of Life and Accident insurance plans that you can choose from to ease any unforeseen financial burdens.
Financial literacy matters because it helps you get past your financial woes and score wins in life, as it allows you to make better money decisions everyday. Budgeting, tracking and organizing finances, and investing in the future are just some of the habits that will surely make an impact on your future. As you become more financially literate and responsible, you are one step closer to achieving your goals.
Now's the chance to make smarter choices to achieve your short-term and long-term goals. Lessen your woes and win in life with the right app. Download UnionBank Online now, and open an account or visit UnionBank Online for more information and to see all features helpful in managing finances.
Top tips to help business owners predict, prepare, and protect with coming of new season
Being aware of the current state of your business, identifying potential risks and addressing vulnerabilities will better prepare business owners should something go wrong.
Spring is officially here, bringing its own set of potential risks for businesses. This year it is predicted that spring will see an increase in severe weather, including potential thunderstorms, tornadoes and even hurricanes, according to Accuweather. In fact, 2021 was the third most active Atlantic Hurricane Season on record and the National Hurricane Center began assessing  moving up the official start of the season due to increased threats happening earlier each year. With that in mind, QBE North America is sharing a list of top tips to help business owners predict, prepare, and protect throughout the season.  
"Being aware of the current state of your business, identifying potential risks and addressing vulnerabilities will better prepare business owners should something go wrong," said Jan Young – Vice President, Loss Control Leader, Risk Solutions, QBE North America. "Having a plan in place at the start of each season will not only help minimize loss from a disaster, it can also help ensure a quicker and smoother recovery."
QBE North America suggests the following to help business owners ready their property and employees this spring:
Plan
Label indoor and outdoor shut-off valves (water, sprinkler, gas, etc.) and know how and when to use them.
Assess pipes for damage or substantial wear to avoid leaking pipes.
Create an emergency plan and review and practice it with employees.
Review and update your business continuity plan. Identify alternate suppliers to keep your business up and running and recover faster if a major disruption occurs.
Inspect and Test
Perform fleet maintenance, including inspecting vehicles, and checking wiper blades, tire pressure, treads and oil filters.
Inspect any exterior foliage and trees and trim as needed to prevent potential property, roof and incoming power supply damage.
Check sidewalks and parking lots for cracked pavement, potholes and any other hazards that may have resulted from winter weather/snowplows, and address as needed.
Perform necessary maintenance on any power equipment, including emergency generators.
If your facility includes playgrounds, recreational equipment or a pool, perform necessary inspections and maintenance.
Have your fire and smoke detection systems tested.
Clean
Remove any unwanted clutter and debris from both the interior and exterior of the property.
Review stored flammable and combustible liquids such as old paints and discard any materials not used within the last year.
Clean gutters and downspouts and conduct roof inspections. Check with your property manager on making those updates and fixes beforehand.
Clear any surface drains and grates. Check for site erosion or changes to drainage paths.
Clean and safely store any winter-related power equipment and be sure to secure flammable fuels properly.
In the event of property damage, there are steps businesses can take to get the problem solved as quickly as possible, and ensure the facility is safe from another catastrophe. Here are tips from QBE if a disaster does occur:
Respond
Conduct a damage assessment as soon as the area is safe to enter.
Inspect all fire protection equipment for physical damage, including sprinkler heads, valves, pipes, hoses and portable extinguishers.
Have damaged equipment cleaned, dried out and the electrical insulation tested.
Service heating equipment by a qualified technician before returning it to operation.
Monitor portable and emergency generator use for carbon monoxide buildup, power back feeds, and improper fueling.
"No matter how prepared you are, accidents and losses can happen in an instant," said Monique McQueen, Assistant Vice President – CAT Claims, QBE North America. "We recommend business owners regularly check in with their insurer to discuss any changes to their operations and property, including employee workplace changes and new or updated equipment."