Tips for SMBs: What to do before, during and after a ransomware attack?
As more economies in Southeast Asia re-open after different forms of lockdown, Kaspersky's experts have several important and useful tips for restarting business safe from the ransomware threat.
Over three years after the infamous Wannacry ransomware, its costly aftermath still remains a vivid glimpse on the damage cybercriminals can do by kidnapping companies' essential data. This threat is undoubtedly present as just this month, operations of an automobile giant were halted in several parts of the world after a successful attack by another ransomware dubbed as SNAKE (also known as EKANS).
Kaspersky's latest statistics for small and medium businesses (SMBs) in Southeast Asia (SEA) show the same story. In the first three months of the year, the global cybersecurity company's solutions have blocked a total of 269,204 ransomware attempts against businesses in the region with a total of 20-250 employees. 
"Globally, we can say that ransomware has reached its peak years ago. It has gradually decreased in number, however, it is fast becoming business-centric. Based on our latest research, one-in-three ransomware attacks are now targeting business users. So while the total number of ransomware attempts detected in the region is 69% lower compared with the same period last year, the risks of SMBs and enterprises losing their data and their cash because of this threat is still ever-present. The good news is that there are effective ways to protect SMB's much-needed cash flow from becoming payment to get their kidnapped data back," says Yeo Siang Tiong, general manager for Southeast Asia at Kaspersky.
As more economies in Southeast Asia re-open after different forms of lockdown, Kaspersky's experts have several important and useful tips for restarting business safe from the ransomware threat.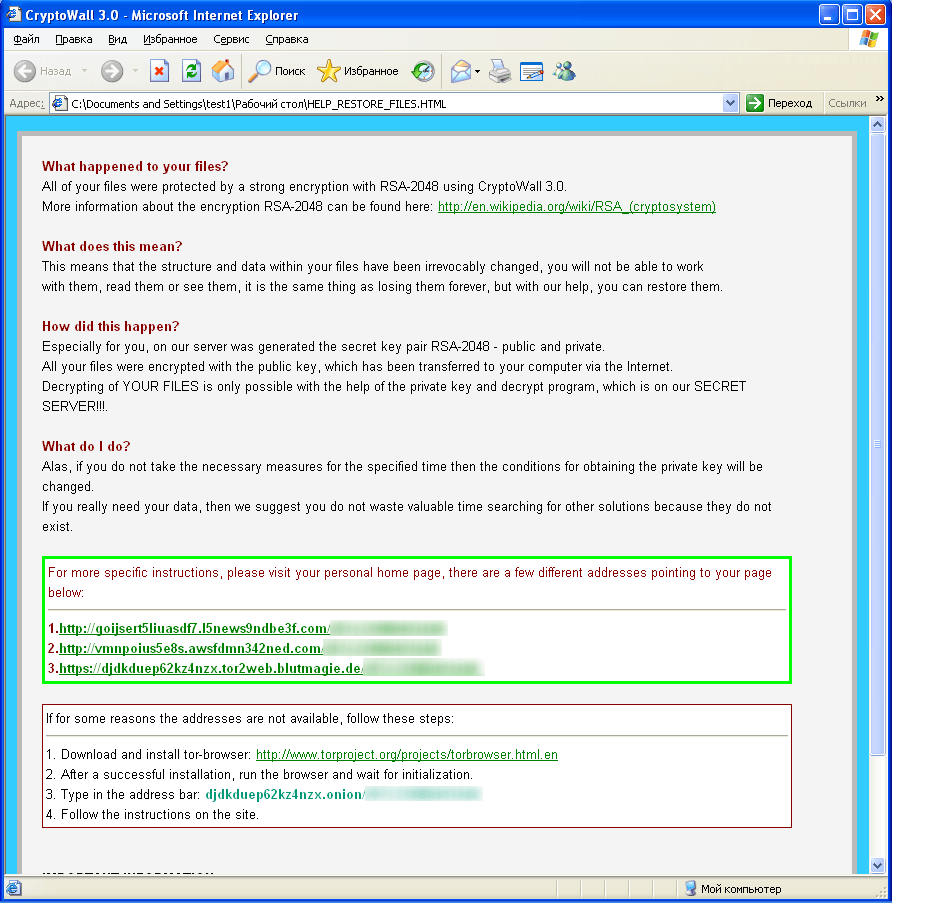 BEFORE A RANSOMWARE ATTACK
Back-up, back-up, back-up
Always have fresh back-up copies of your files so you can replace them in case they are lost (e.g. due to malware or a broken device) and store them not only on the physical object but also in cloud storage for greater reliability. Make sure you can quickly access them in an emergency when needed.
Educate your employees
Build a shared sense of responsibility inside your company. Explain to your employees how following simple rules can help a company avoid ransomware incidents. Create employee and operational control policies that cover aspects of network management and facilities, including password renewal regulations, incident handling, access control rules, protecting sensitive data and more.
Layered security in everything
Literally everything. Security means safeguarding all data touchpoints within your network, may it be via hardware devices or software platforms.
Update, update, update
It is essential to install all security updates as soon as they become available. Always update your operating system and software to eliminate recent vulnerabilities.
Use a ransomware tool
SMBs can also try a free Kaspersky Anti-Ransomware Tool for Business. Its recently updated version contains an exploit prevention feature to prevent ransomware and other threats from exploiting vulnerabilities in software and applications. It is also helpful for customers that use Windows 7: with the end of support of Windows 7, new vulnerabilities in this system won't be patched by the developer.
DURING and AFTER A RANSOMWARE ATTACK
Unblock your computer; remove the malware
If you find your computer blocked — it won't load the operating system — use Kaspersky WindowsUnlocker, a free utility that can remove a blocker and get Windows to boot.
Cryptors are a harder nut to crack. First, you need to get rid of the malware by running an antivirus scan.
Don't pay, do report
Remember that ransomware is a criminal offense. Do not pay the amount the perpetrators is asking in exchange for your data. If you become a victim, report it to your local law enforcement agency.
Get your files back; look for a decryptor
If you have a backup copy of your files, you can simply restore your files from the backup. That is by far your best shot. If you haven't made backups, you can try to decrypt files by using special utilities called decryptors. All of the free decryptors created by Kaspersky can be found at Noransom.kaspersky.com.
Other antivirus companies also develop decryptors. One thing: Be very sure you're downloading these programs from a reputable website; otherwise you run a high risk of getting infected by some other malware.
Involve the experts
If the decryptor is not available online, contact your trusted cybersecurity vendor to check if they have a decryption tool for the ransomware that has attacked you.
People willing to pay more for coffee that's ethical and eco-friendly, meta-analysis finds
Overall, ecolabelling worked as intended: people were willing to pay for socially responsible coffee.
Lesson for coffee biz…
Beyond how much cream and sugar to add to their morning brew, coffee lovers also face more serious decisions: one of those is whether or not to buy ecolabelled coffee, which advertises itself as more ethical and environmentally friendly. But whether customers are willing to pay the extra price for these perks remains an unanswered question.
In a study publishes in the journal Heliyon, researchers combined data from 22 studies to conclude that in general, people are willing to pay $1.36 more for a pound of coffee that's produced in an eco-friendly way and are especially partial to coffee that's labelled "Organic."
"We hear in the media or sometimes read in the newspaper that there is an increasing number of ecolabelling logos in the market, and that these logos are sometimes related or even look alike. This may reduce consumers' trust and willingness to pay over time," says first author Nizam Abdu, a Ph.D. candidate and research assistant at the University of Tasmania in Australia. "However, our results show that coffee consumers in some selected countries are still willing to pay a positive and significant premium for ecolabelling."
As many people's go-to beverage, coffee's enormous social, cultural, and economic influence makes it an ideal candidate for ecolabelling, a system that identifies and certifies certain products with ethical and environmental benefits. Common coffee ecolabels include Organic, Country of Origin Labelling (COOL), and Fairtrade (a certification that workers are given fair wages and safe working conditions) and aim to help consumers make informed choices on food safety, health, and environmental impact. However, it's possible that having too many ecolabel options will instead confuse buyers, causing them to avoid buying ecolabelled coffee.
Many previous studies have tried to quantify the public's opinion on different types of coffee ecolabelling. But the studies have varied dramatically in their estimates of how much consumers are willing to pay: some found that people are willing to pay more, while others suggest that people actually are less willing to pay for ecolabelling. As a result, it's been challenging to present a standardized conclusion on the overall effectiveness of ecolabels.
Abdu and his co-author set out to address this gap. They combined data from 22 studies over the past fifteen years, forming an overall dataset of 97 observations across Europe, North America, Africa, and Asia. With their meta-analysis, they wanted to understand what factors give rise to the large range of price estimates and determine once and for all whether consumers are willing to pay more for coffee ecolabelling.
The researchers found that the variation in previous studies came down to a few factors: the region or country under study, surveying methods, types of ecolabels, and publication bias, the tendency for only studies with the desired outcome to be published. For example, there was a noticeable effect on the studies' results when survey participants made yes/no choices about which coffee they'd buy versus when they were given trade-offs and budget constraints.
After taking these things into account, however, they found that overall, ecolabelling worked as intended: people were willing to pay for socially responsible coffee.
"In general, consumers are happy to pay a premium price of $1.36 for a pound of ecolabelled coffee. In particular, we clearly see that Organic is the most crucial coffee attribute," says Abdu. The specific ecolabels of Fairtrade, COOL, and Organic all had values significantly larger than zero, but Organic ecolabelling had the highest value of the three – people were willing to pay an additional $1.14 per pound of coffee for just the Organic ecolabel.
That said, consumer attitudes still varied depending on factors like location. For instance, compared to other regions, people were less willing to pay more for ecolabelled coffee in North America, which may suggest that preference for such a labelling system varies across the regions. The researchers were also surprised to find that while people did care where their coffee came from, they didn't necessarily prefer coffee that was produced near them. "I was expecting consumers would prefer locally produced coffee," he says.
The authors say, however, that their finding still suggests a clear preference among consumers for certain types of ecolabelling. Abdu says, "Our findings are a good indicator that the policy of coffee ecolabelling is working in the global coffee market."
10 Security misperceptions that need to be addressed immediately
The list is based on the experience of Sophos Rapid Response, a team of expert incident responders who deliver fast assistance in identifying and neutralizing active threats such as malware infections, compromised data, or unauthorized access, among others.
With June marking National ICT Month in the Philippines and the Department of Information and Communications Technology (DICT) adopting the CHIP (Connect, Harness, Innovate, and Protect) framework for digital transformation and underscoring the value of protection,  Sophos compiled   a guide for Filipino businesses so they can avoid  today's most commonly held security misperceptions.
The list is based on the experience of Sophos Rapid Response, a team of expert incident responders who deliver fast assistance in identifying and neutralizing active threats such as malware infections, compromised data, or unauthorized access, among others.
Misperception 1: We are not a target. We are too small or have no assets of value to an adversary
Sophos Advice: Many cyberattack victims assume they are too small, in a sector of no interest, or lacking the kind of lucrative assets that would attract an adversary. The truth is, it doesn't matter. If you have the processing power and a digital presence, you are a target. Despite the media headlines, most attacks are not perpetrated by advanced nation-state attackers. They are launched by opportunists looking for easy prey and low-hanging fruit, such as organizations with security gaps, errors, or misconfigurations that cybercriminals can easily exploit.
Misperception 2: We don't need advanced security technologies installed everywhere
Sophos Advice: Some IT teams still believe that endpoint security software is enough to stop all threats or don't need security for their servers. Attackers take full advantage of such assumptions. Any mistakes in configuration, patching, or protection make servers a primary target, not a secondary one, as might have been the case in the past.
Based on the incidents that Sophos Rapid Response has investigated, servers are now the number one target for attacks. Attackers can easily find a direct route using stolen access credentials. Suppose your organization relies only on basic security without more advanced and integrated tools such as behavioral and AI-based detection and a 24/7 human-led security operations center. In that case, intruders will likely find their way past your defenses.
Misperception 3: We have robust security policies in place
Sophos Advice:  Having security policies for applications and users is critical. However, they need  to be checked and updated constantly as new features and functionality are added to devices connected to the network. Verify and test policies using techniques such as penetration testing, tabletop exercises, and trial runs of disaster recovery plans.
Misperception 4: Remote Desktop Protocol (RDP) servers can be protected from attackers by changing the ports they are on and introducing multi-factor authentication (MFA)
Sophos Advice: The standard port used for RDP services is 3389, so most attackers will scan this port to find open remote access servers. However, the scanning will identify any available services, so changing ports offers little or no protection on its own.
Further, while introducing multi-factor authentication is essential, it won't enhance security unless all employees and devices enforce it. RDP activity should occur within the protective boundary of a virtual private network (VPN). Still, even that cannot fully protect an organization if the attackers already have a foothold in a network. Ideally, unless its use is essential, IT security should limit or disable RDP internally and externally.
Misperception 5: Blocking IP addresses from high-risk regions such as Russia, China, and North Korea protects us against attacks from those geographies
Sophos Advice:  Blocking IPs from specific regions is unlikely to do any harm, but it could give a false sense of security if it's the sole means of protection. Adversaries host their malicious infrastructure in many countries, with hotspots in the US, the Netherlands, and the rest of Europe.
Misperception 6: Our backups provide immunity from the impact of ransomware
Sophos Advice: Keeping up-to-date backups of documents is business-critical. However, if your backups are connected to the network, then they are within reach of attackers and vulnerable to being encrypted, deleted, or disabled in a ransomware attack.
Storing backups in the cloud also needs to be done with care. The standard formula for secure backups to restore data and systems after a ransomware attack is 3:2:1. Three copies of everything, using two different systems, one of which is offline.
Having offline backups in place won't protect your information from extortion-based ransomware attacks, where the criminals steal and threaten to publish your data instead of or as well as encrypting it.
Misperception 7: Our employees understand security
Sophos Advice: According to the State of Ransomware 2021, 22% of organizations believe they'll be hit by ransomware in the next 12 months because it's hard to stop end users from compromising security.
Social engineering tactics like phishing emails are becoming harder to spot. Messages are often hand-crafted, accurately written, persuasive, and carefully targeted. Your employees need to know how to spot suspicious messages and what to do when they receive one. Who do they notify so that other employees can be alerted?
Misperception 8: Incident response teams can recover my data after a ransomware attack
Sophos Advice: This is very unlikely. Attackers today make far fewer mistakes, and the encryption process has improved, so relying on responders to find a loophole that can undo the damage is extremely rare. Automatic backups like Windows Volume Shadow Copies are also deleted by most modern ransomware and overwriting the original data stored on disk, making recovery impossible other than paying the ransom.
Misperception 9: Paying the ransom will get our data back after a ransomware attack
Sophos Advice: According to the State of Ransomware survey 2021, an organization that pays the ransom recovers on average around two-thirds (65%) of its data.  A mere 8% got back all of their data, and 29% recovered less than half. Paying the ransom even when it seems easier and covered by your cyber-insurance policy is therefore not a straightforward solution to getting your data back.
Misperception 10: The release of ransomware is the whole attack – if we survive that we're OK
Sophos Advice: Unfortunately, this is rarely the case. Ransomware is just the point where the attackers want you to realize they are there and what they have done.
The adversaries are likely to have been in your network for days if not weeks before releasing the ransomware, exploring, disabling, or deleting backups, finding the machines with high-value information or applications to target for encryption, removing information, and installing additional payloads such as backdoors. Maintaining a presence in the victim's networks allows attackers to launch a second attack if they want to.
Use rewards effectively to boost employee creativity
The choice of rewards fostered creativity by raising the employees' belief in their ability to be creative. Alternative rewards also had a powerful impact on boosting the creativity of employees who earlier had scored high on an assessment of creative personality characteristics.
To boost employees' creativity, managers should consider offering a set of rewards for them to choose from, according to a new study by management experts at Rice University, Tulane University, the University of North Carolina at Greensboro and National Taiwan Normal University.
The study, co-authored by Jing Zhou, the Mary Gibbs Jones Professor of Management and Psychology at Rice's Jones Graduate School of Business, is the first to systematically examine the effects of reward choice in a field experiment, which was conducted in the context of an organizationwide suggestion program. An advance copy of the paper is published online in the Journal of Applied Psychology.
"Organizations spend a lot of resources and exert a great deal of effort in designing incentive schemes that reward the employees who exhibit creativity at work," Zhou said. "Our results showed that the effort may be a bit misplaced. Instead of discovering one reward type that is particularly effective at promoting creativity, what is more effective is to provide the employees with the opportunity to choose from several reward types, if they submit one or more ideas that are among the top 20% most creative ones."
Workers in the study were given a range of options: a financial reward for the individual employee or their team, a self-discretionary reward such as getting priority to select days off, or a donation the company made to a charity selected by the employee. Those choices had positive, significant effects on the number of creative ideas employees generated and the creativity level of those ideas, Zhou and her co-authors found.
The researchers arrived at their findings by conducting a quasi-experiment at a company in Taiwan over the course of several months. Then they conducted a second experimental study that included employees from 12 organizations in Taiwan to replicate the first study's results and compared the results with a control group.
The studies also found that rewards aimed at helping others, such as making a donation to a charity, might be especially powerful. But for less-creative employees, alternative rewards that benefit those in need might actually lower creativity and should be avoided, the authors said.
The researchers also found that the choice of rewards fostered creativity by raising the employees' belief in their ability to be creative. Alternative rewards also had a powerful impact on boosting the creativity of employees who earlier had scored high on an assessment of creative personality characteristics.
Zhou co-authored the paper with Greg Oldham of Tulane, Aichia Chuang of the University of North Carolina at Greensboro and Ryan Shuwei Hsu of National Taiwan Normal University.