Apple commits to be 100% carbon neutral for its supply chain and products by 2030
Already carbon neutral today for corporate emissions worldwide, the company plans to bring its entire carbon footprint to net zero 20 years sooner than IPCC targets.
Apple unveiled its plan to become carbon neutral across its entire business, manufacturing supply chain, and product life cycle by 2030. The company is already carbon neutral today for its global corporate operations, and this new commitment means that by 2030, every Apple device sold will have net zero climate impact.
"Businesses have a profound opportunity to help build a more sustainable future, one born of our common concern for the planet we share," said Tim Cook, Apple's CEO. "The innovations powering our environmental journey are not only good for the planet — they've helped us make our products more energy efficient and bring new sources of clean energy online around the world. Climate action can be the foundation for a new era of innovative potential, job creation, and durable economic growth. With our commitment to carbon neutrality, we hope to be a ripple in the pond that creates a much larger change."
Apple is providing detail on its approach to carbon neutrality with a roadmap for other companies, as industries look to reduce their impact on climate change. In its 2020 Environmental Progress Report — released today — Apple details its plans to reduce emissions by 75 percent by 2030 while developing innovative carbon removal solutions for the remaining 25 percent of its comprehensive footprint.
To support these efforts and beyond, Apple is establishing an Impact Accelerator that will focus on investing in minority-owned businesses that drive positive outcomes in its supply chain and in communities that are disproportionately affected by environmental hazards. This accelerator is part of Apple's recently announced $100 million Racial Equity and Justice Initiative, focused on efforts that address education, economic equality, and criminal justice reform.
"We're proud of our environmental journey and the ambitious roadmap we have set for the future," said Lisa Jackson, Apple's vice president of Environment, Policy and Social Initiatives. "Systemic racism and climate change are not separate issues, and they will not abide separate solutions. We have a generational opportunity to help build a greener and more just economy, one where we develop whole new industries in the pursuit of giving the next generation a planet worth calling home."
Apple's Climate Roadmap
Apple's 10-year roadmap will lower emissions with a series of innovative actions, including:
Low carbon product design: Apple will continue to increase the use of low carbon and recycled materials in its products, innovate in product recycling, and design products to be as energy efficient as possible.
Apple's latest recycling innovation — a robot the company is calling "Dave" — disassembles the Taptic Engine from iPhone to better recover key materials such as rare earth magnets and tungsten while also enabling recovery of steel, the next step following its line of "Daisy" iPhone disassembly robots.
The company's Material Recovery Lab in Austin, Texas, which is focused on innovative electronics recycling technology, is now partnering with Carnegie Mellon University to further develop engineering solutions.
All iPhone, iPad, Mac, and Apple Watch devices released in the past year are made with recycled content, including 100 percent recycled rare earth elements in the iPhone Taptic Engine — a first for Apple and for any smartphone.
Apple decreased its carbon footprint by 4.3 million metric tons in 2019 through design and recycled content innovations in its products. Over the past 11 years, Apple has reduced the average energy needed for product use by 73 percent.
Apple's latest recycling invention — its Dave robot — recovers material from an iPhone component for better use in future products.
Expanding energy efficiency: Apple will identify new ways to lower energy use at its corporate facilities and help its supply chain make the same transition. 
Through a new partnership with Apple, the US-China Green Fund will invest $100 million in accelerated energy efficiency projects for Apple's suppliers.
The number of facilities participating in Apple's Supplier Energy Efficiency Program grew to 92 in 2019; these facilities avoided over 779,000 annualized metric tons of supply chain carbon emissions.
Last year, Apple invested in energy efficiency upgrades to over 6.4 million square feet of new and existing buildings, lowering electricity needs by nearly one-fifth and saving the company $27 million.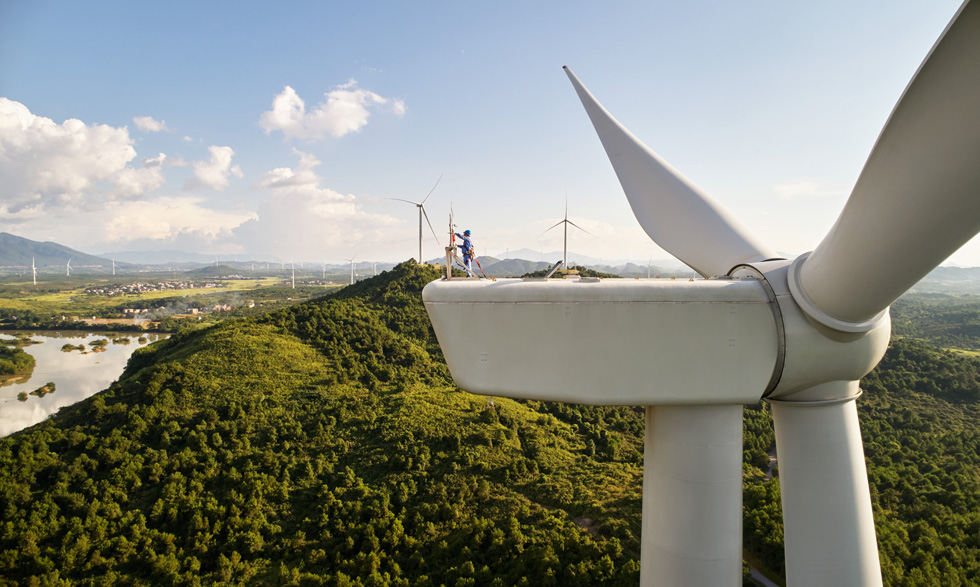 Renewable energy: Apple will remain at 100 percent renewable energy for its operations — focusing on creating new projects and moving its entire supply chain to clean power.
Apple now has commitments from over 70 suppliers to use 100 percent renewable energy for Apple production — equivalent to nearly 8 gigawatts in commitments to power the manufacturing of its products. Once completed, these commitments will avoid over 14.3 million metric tons of CO2e annually — the equivalent of taking more than 3 million cars off the road each year.
New and completed projects in Arizona, Oregon, and Illinois bring Apple's renewable capacity for its corporate operations to over 1 GW — equivalent to powering over 150,000 homes a year. Over 80 percent of the renewable energy that Apple sources for its facilities are now from Apple-created projects, benefitting communities and other businesses.
Globally, Apple is launching one of the largest new solar arrays in Scandinavia, as well as two new projects providing power to underserved communities in the Philippines and Thailand.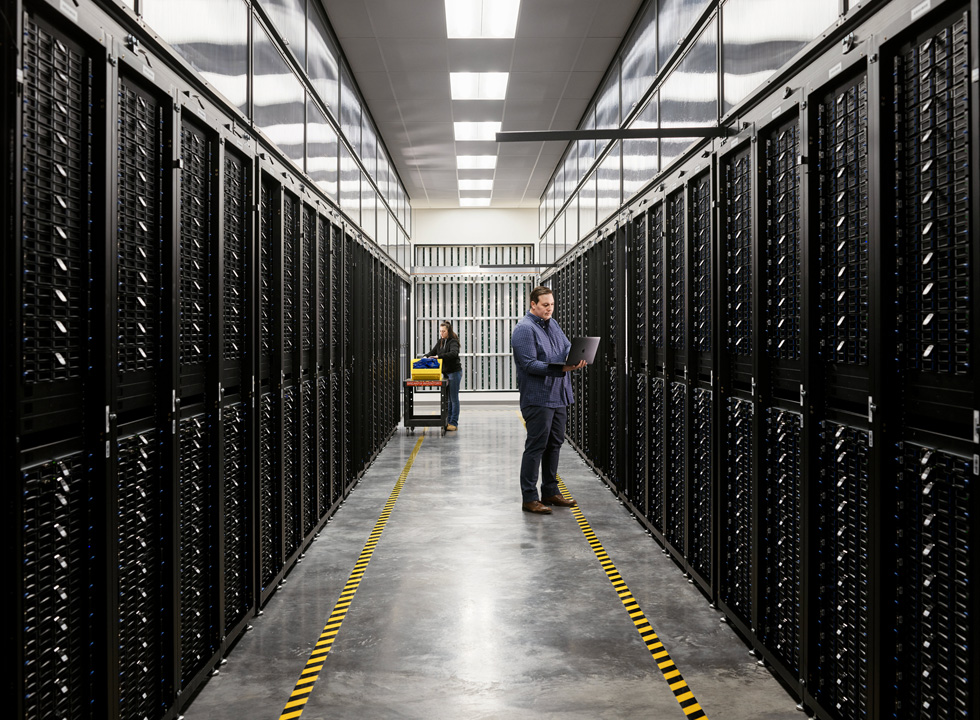 Process and material innovations: Apple will tackle emissions through technological improvements to processes and materials needed for its products.
Apple is supporting the development of the first-ever direct carbon-free aluminum smelting process through investments and collaboration with two of its aluminum suppliers.
Today the company is announcing that the first batch of this low carbon aluminum is currently being used in production intended for use with the 16-inch MacBook Pro.
Through partnerships with its suppliers, Apple reduced emissions from fluorinated gases by more than 242,000 metric tons in 2019. Fluorinated gases are used in the manufacturing of some consumer electronics components and can contribute to global warming.
Carbon removal: Apple is investing in forests and other nature-based solutions around the world to remove carbon from the atmosphere.
Apple is announcing today a first-of-its-kind carbon solutions fund to invest in the restoration and protection of forests and natural ecosystems globally. 
In partnership with Conservation International, the company will invest in new projects, building on learnings from existing work like restoring degraded savannas in Kenya and a vital mangrove ecosystem in Colombia. Mangroves not only protect the coasts and help support the livelihood of those communities where they grow, but they also can store up to 10 times more carbon than forests on land.
Through its work with The Conservation Fund, the World Wildlife Fund, and Conservation International, the company has protected and improved the management of over 1 million acres of forests and natural climate solutions in China, the US, Colombia, and Kenya.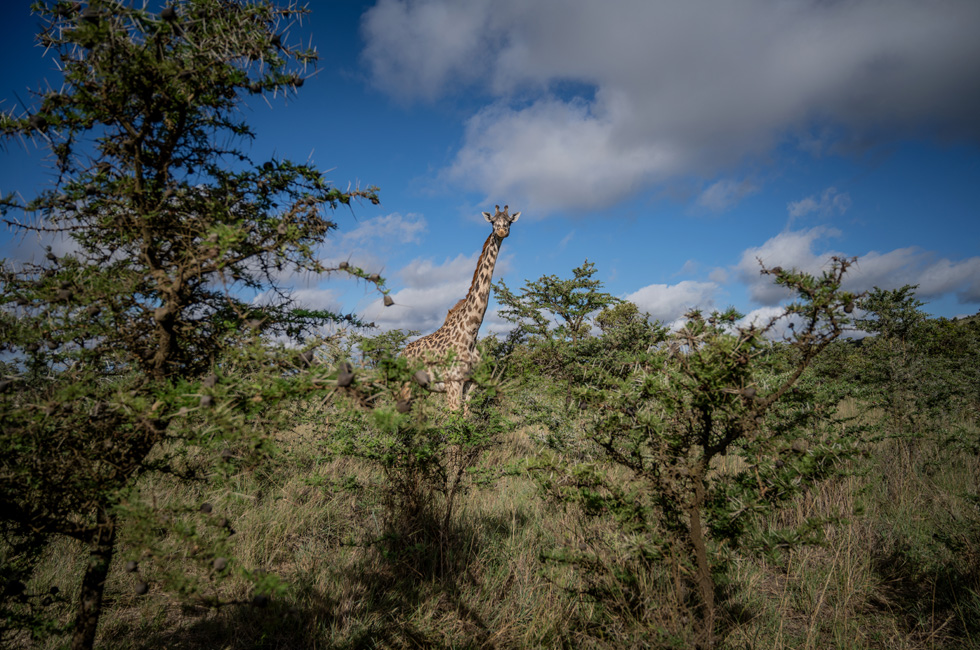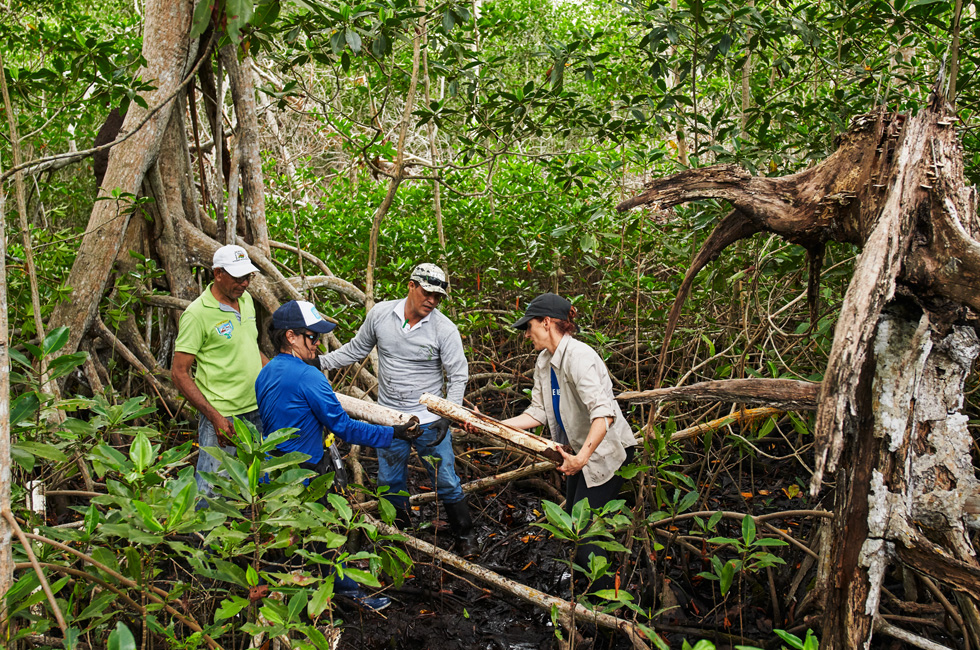 Apple engages with governments, businesses, NGOs, and consumers around the world to support policies that strengthen environmental protections and the transition to clean energy, which the company sees as a vital component of global climate action. The company's complete plan and how it measures its carbon footprint can be found in its 2020 Environmental Progress Report at apple.com/environment.
Epson announces new printer sustainability campaign, 'Be Cool'
The campaign is fueled by Epson's range of EcoTank and Business Inkjet printers that use Heat-Free Technology to deliver advanced benefits over laser and thermal inkjet technology. It also features the world's first dry process office paper-making system, PaperLab.
In many industries, one of the most significant side effects of the increased output impact on the environment, with greater use of resources affecting carbon footprint. For businesses, it can be a tricky balancing act to weigh productivity against sustainability, but the two do not have to be mutually exclusive. 
This is the premise of Be Cool, the new printer sustainability campaign launched by Epson Southeast Asia. The regional campaign was created to remind customers that it is possible to maximize efficiency and productivity while reducing environmental impact. Banking on the brand's expertise in innovation, businesses can choose to Be Cool and discover how Epson technology makes the sustainable choice a simple one.
The campaign is fueled by Epson's range of EcoTank and Business Inkjet printers that use Heat-Free Technology to deliver advanced benefits over laser and thermal inkjet technology. It also features the world's first dry process office paper-making system, PaperLab.
"Our Be Cool campaign demonstrates how Epson's Heat-Free Technology and PaperLab can transform the way businesses work by helping increase productivity, while saving on energy consumption and use of resources. By making the switch to our cool products, businesses can take an active role in the journey towards promoting greener, more sustainable businesses across Southeast Asia," said Tan May Lin, Regional Director for Epson Sales Division, Retail Products, and Regional Brand & Communications.
Printing can Be Cool
Be Cool brings three product lines front and centre to highlight how its eco features can help significantly streamline processes and give businesses a competitive advantage.
Epson's Heat-Free Technology ensures that its EcoTank and Business Inkjet printers use no heat in the ink ejection process, which means less power consumption and more savings on electricity costs.
With this original technology, no heat is required for printer warm up, allowing you to save time with consistent high-speed printing. Since inkjet printers do not have fusers that need heating, less energy is consumed, resulting in cost savings for the business. Epson's EcoTank and Business Inkjet printers also use fewer parts and consumables that require replacement which minimizes user intervention and increases productivity.
Pushing the envelope on environment-friendly technology is Epson's first in-office paper recycling system, PaperLab. Powered by Dry Fiber Technology, PaperLab turns wastepaper into new paper, using a virtually dry process, in just 3 minutes. It uses only about 1/100th of the water it takes to make an equivalent mass of ordinary paper so that businesses conserve water while reducing the volume of paper that must be transported to off-site recyclers.
When data security is crucial for your business, PaperLab delivers absolute certainty that key confidential waste is safely and effectively destroyed. It removes toner and inks and reduces the wastepaper into fibers. This means information stays safely on site with no need to trust external contractors.
With PaperLab's unique technology, water is conserved, less heat is used, carbon footprint is reduced, and wood resources are saved. Combined with Epson's heat-free printing solutions, PaperLab helps build a recycling loop in the office and promotes a circular economy for businesses.
Make the switch
By highlighting the synergy between Epson's Heat-Free Technology or Dry Fiber Technology with the products' productivity features, the Be Cool campaign presents how performance and sustainability can go hand in hand and urges businesses to make the green choice with Epson's business solutions.
To learn how you can make the switch to sustainable technology, visit the website or get in touch with your local Epson Authorized Dealers.
Holcim pushes for more women in workforce to drive performance
Holcim Philippines, Inc. has been recognizing employees who significantly contribute to business performance aligned with its core values. In over a decade that the company has implemented its Saludo employee recognition program, four women have won the top prize—the Mahusay Employee of the Year award.
Since 2008 building solutions provider Holcim Philippines, Inc. has been recognizing employees who significantly contribute to business performance aligned with its core values. In over a decade that the company has implemented its Saludo employee recognition program, four women have won the top prize—the Mahusay Employee of the Year award.
The latest female Holcim Philippines employee to win this top award is Luningning Donato, an engineer heading the quality assurance team of the company's plant in Norzagaray Bulacan. Donato was recognized last January for leading 2020 initiatives that improved the quality of products, raised efficiency of operations, and generated substantial savings.
Conferring its highest employee award to a female employee is important in Holcim Philippines' efforts to attract and retain more women. It shows that in a company with over a thousand employees who are mostly men, women are provided the same opportunities to excel and be recognized for their contributions.
Holcim Philippines is keen on diversifying its talent pool of, which only 21 percent are women in 2020. The company believes that improving gender diversity can enrich the company with new perspectives that trigger innovative ideas and approaches that boost performance.
The company's top management is leading this drive. In a message to the company for National Women's Month this March, Holcim Philippines President and CEO Horia Adrian reiterated that the organization will to push for more female talents to enter and thrive in the company.
"I would like to see more women empowered in our company. I would like to see more women in leadership positions, operations and the market. I am convinced they will help us build a better company," he said.
This mindset from the top management reflects on the initiatives implemented to make the company more welcoming to women such as building more female lavatories and breast feeding stations in all its sites. The company also requires a female candidate to be included in all of its recruitment for vacant positions. Furthermore, Holcim Philippines regularly holds National Women's Month celebration at all sites to show appreciation for female employees' contributions.
The company already has some notable achievements since it focused on improving diversity and inclusion. For instance, a woman heads its plant in Mabini, Batangas. And the company's Senior Vice President for Finance and Vice Presidents for Strategy, Legal and Compliance, and Communications are women.
Another woman holding a top leadership post is Det Tansingco, a Senior Vice President for Organization and Human Resources. She believes that it is important to show women that they can have a successful career in an industrial company like Holcim Philippines.
"Science, Technology, Engineering, and Mathematics or (STEM) are fields that are the building materials industry heavily gets its talent from. These are dominated by men not just in the Philippines, but all over the world. To get more women into these disciplines, we need to show female talents that they can succeed in these as well," she said.
Tansingco said that for the past four years, the company has been sharing the stories of its excellent female talents on Holcim Philippines' social media account during National Women's Month. This year, Holcim Philippines featured Donato and other female leaders responsible for initiatives to improve the company's environmental performance, create new digital platforms to engage customers, work with communities, and maximize the efficiency of operations to serve the market.
Tansingco is hopeful the positive reception to these campaigns will help the company attract more female talents, make current ones stay, and encourage the men in the organization to help develop the next generation of lady leaders.
"Sustainability and innovation are two of our focus areas in growing the company. We need people who have the curiosity and passion to drive these. Expanding our talent pool improves our ability to get people with these values. Through our campaigns, we'd like inspire female employees that they have a place in STEM and show that our company welcomes them," she added.
Tansingco is confident that the company's consistent efforts to highlight the importance of diversity and inclusion will help it sustain gains in this area and develop more female leaders.
"We look forward to having more women join Holcim Philippines and add their perspective in transforming the company for the better," she said.
Smart to power cell sites with green energy through fuel cell technology
Smart's shift to green energy follows the announcement of the Department of Energy in Q4 of 2020 that the Filipino government will no longer accept proposals to build new coal power plants, from the new Energy Conservation and Efficiency Act signed into law in 2019. These significant policy shifts help boost the deployment of cleaner energy sources, to help ensure more sustainable growth for the country.
In an effort to transition to more sustainable and environment-friendly solutions, while providing connectivity to more communities, Smart Communications, Inc. (Smart) will roll out fuel cell sites in challenged-grid areas nationwide starting Q2 2021 until the end of the year.
As the wireless arm of the Philippines' largest integrated telecommunications company, PLDT Inc., Smart's shift to green energy follows the announcement of the Department of Energy in Q4 of 2020 that the Filipino government will no longer accept proposals to build new coal power plants, from the new Energy Conservation and Efficiency Act signed into law in 2019. These significant policy shifts help boost the deployment of cleaner energy sources, to help ensure more sustainable growth for the country.
"PLDT and Smart are active advocates of sustainable development. As we face daunting challenges on how to protect our environment and promote more equitable social development, Smart's cutting-edge technologies can play a significant role in rallying the right socio-environmental mindset and driving a greater sense of responsibility to the planet," said Smart Communications President and CEO and PLDT Chief Revenue Officer Alfredo S. Panlilio.
Smart's 2021 foray to green technology will be made possible through a partnership with Denmark-based renewable energy company SerEnergy. A world-leading developer and supplier of methanol-based fuel cell solutions, the company will install over 90 green cell sites for Smart in off- and bad-/challenged grid urban and rural locations.
What is fuel cell technology?
In a fuel cell, hydrogen and oxygen are combined to generate electricity, heat, and water to produce electricity through an electrochemical reaction, instead of combustion. The system is based on methanol-powered fuel, which can be combined with solar, wind and other renewable resources to present a sustainable, cost-effective eco-system. Stationary fuel cells provide virtually emission-free power and do not produce particulate pollutants or unburned hydrocarbons. They emit less carbon dioxide than other technologies, and when using fuel generated from renewable sources such as biomass, fuel cells are completely carbon neutral.
"Smart's transition to green energy places the company upfront as one of the pioneers in its industry, setting an important agenda in securing the environment through sustainable solutions," said PLDT and Smart SVP for Network Planning and Engineering Mario G. Tamayo.
With over 15 years of experience with cutting-edge fuel cell technology, with power and backup solutions for telecom as a prime segment, SerEnergy also provides utility and industrial sectors with methanol-based fuel cell systems. "We are excited that Smart has chosen our clean power technology that besides from delivering people-, nature- and environmentally friendly energy, makes no compromise on quality," said SerEnergy Commercial Manager Morten Thomsen.
Aside from the environmental benefits of fuel cell -powered sites, the technology is said to be more cost-effective over the lifetime of the unit, compared to existing technologies. In cost-per-unit-of-energy terms, methanol compares favorably with both gasoline and diesel.
In many cases, fuel cells are also able to offer higher reliability, with no degradation of capacity over time and limited maintenance needed. These solutions also operate with low noise and vibration, meeting regulations for low environmental impact. In terms of safety, methanol is less prone to ignite than gasoline.
GSMA's Race To Zero global movement
Smart's partnership with SerEnergy follows its commitment to the Race to Zero campaign of the United Nations and GSM Association (GSMA), as a member of the trade alliance's Climate Action Task Force.
The movement of the global industry organization of mobile network operators highlights broad-based commitment to zero emissions from all stakeholders, building back better from the COVID-19 context. Race to Zero is a global campaign that aims to mobilize leadership and support from business cities, regions, and investors for a net zero greenhouse gas emissions economy by 2050, preferably earlier.
"PLDT and Smart have been incorporating sustainable development into our strategies and have adopted relevant practices such as shifting to green technologies, progressively improving operational efficiencies, and pursuing the use of renewable energy in our facilities," Panlilio said.
Live Smarter for a Better World
Smart's venture into fuel cell technology for more environment-friendly cell sites is a key pillar of its "Live Smarter for a Better World" campaign. Under the movement, Smart intends to inspire people to commit to sustainable actions with lasting, positive impact to society.
"Being the country's largest telecommunications company has put us in the best position to give back to society through initiatives that leverage on our integrated technology, digital innovations, and robust network – the fastest in the Philippines," Panlilio said.
Smart aims to increase public awareness on green energy as it deploys fuel cell -powered sites until the end of 2021. "This initiative underscores what we have communicated in our Better World campaign: That we should strive to save what we can, while we can. Share more knowledge to build, and not to destroy. Show the ways to heal, and not to hurt. That we should strive to live smarter and make the world better, as we have the power to create a better world not just for our individual selves, but for the good of all," Panlilio detailed.