Apple commits to be 100% carbon neutral for its supply chain and products by 2030
Already carbon neutral today for corporate emissions worldwide, the company plans to bring its entire carbon footprint to net zero 20 years sooner than IPCC targets.
Apple unveiled its plan to become carbon neutral across its entire business, manufacturing supply chain, and product life cycle by 2030. The company is already carbon neutral today for its global corporate operations, and this new commitment means that by 2030, every Apple device sold will have net zero climate impact.
"Businesses have a profound opportunity to help build a more sustainable future, one born of our common concern for the planet we share," said Tim Cook, Apple's CEO. "The innovations powering our environmental journey are not only good for the planet — they've helped us make our products more energy efficient and bring new sources of clean energy online around the world. Climate action can be the foundation for a new era of innovative potential, job creation, and durable economic growth. With our commitment to carbon neutrality, we hope to be a ripple in the pond that creates a much larger change."
Apple is providing detail on its approach to carbon neutrality with a roadmap for other companies, as industries look to reduce their impact on climate change. In its 2020 Environmental Progress Report — released today — Apple details its plans to reduce emissions by 75 percent by 2030 while developing innovative carbon removal solutions for the remaining 25 percent of its comprehensive footprint.
To support these efforts and beyond, Apple is establishing an Impact Accelerator that will focus on investing in minority-owned businesses that drive positive outcomes in its supply chain and in communities that are disproportionately affected by environmental hazards. This accelerator is part of Apple's recently announced $100 million Racial Equity and Justice Initiative, focused on efforts that address education, economic equality, and criminal justice reform.
"We're proud of our environmental journey and the ambitious roadmap we have set for the future," said Lisa Jackson, Apple's vice president of Environment, Policy and Social Initiatives. "Systemic racism and climate change are not separate issues, and they will not abide separate solutions. We have a generational opportunity to help build a greener and more just economy, one where we develop whole new industries in the pursuit of giving the next generation a planet worth calling home."
Apple's Climate Roadmap
Apple's 10-year roadmap will lower emissions with a series of innovative actions, including:
Low carbon product design: Apple will continue to increase the use of low carbon and recycled materials in its products, innovate in product recycling, and design products to be as energy efficient as possible.
Apple's latest recycling innovation — a robot the company is calling "Dave" — disassembles the Taptic Engine from iPhone to better recover key materials such as rare earth magnets and tungsten while also enabling recovery of steel, the next step following its line of "Daisy" iPhone disassembly robots.
The company's Material Recovery Lab in Austin, Texas, which is focused on innovative electronics recycling technology, is now partnering with Carnegie Mellon University to further develop engineering solutions.
All iPhone, iPad, Mac, and Apple Watch devices released in the past year are made with recycled content, including 100 percent recycled rare earth elements in the iPhone Taptic Engine — a first for Apple and for any smartphone.
Apple decreased its carbon footprint by 4.3 million metric tons in 2019 through design and recycled content innovations in its products. Over the past 11 years, Apple has reduced the average energy needed for product use by 73 percent.
Apple's latest recycling invention — its Dave robot — recovers material from an iPhone component for better use in future products.
Expanding energy efficiency: Apple will identify new ways to lower energy use at its corporate facilities and help its supply chain make the same transition. 
Through a new partnership with Apple, the US-China Green Fund will invest $100 million in accelerated energy efficiency projects for Apple's suppliers.
The number of facilities participating in Apple's Supplier Energy Efficiency Program grew to 92 in 2019; these facilities avoided over 779,000 annualized metric tons of supply chain carbon emissions.
Last year, Apple invested in energy efficiency upgrades to over 6.4 million square feet of new and existing buildings, lowering electricity needs by nearly one-fifth and saving the company $27 million.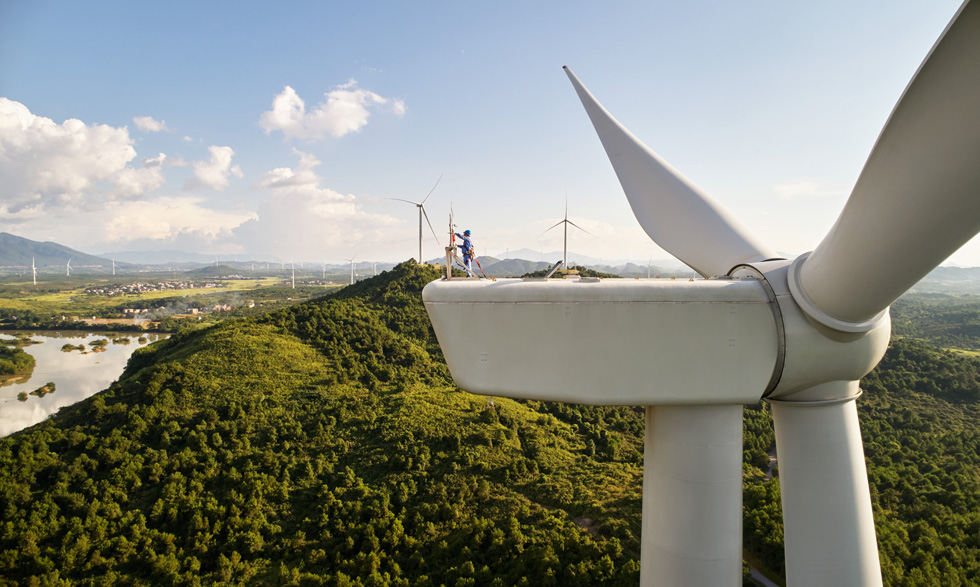 Renewable energy: Apple will remain at 100 percent renewable energy for its operations — focusing on creating new projects and moving its entire supply chain to clean power.
Apple now has commitments from over 70 suppliers to use 100 percent renewable energy for Apple production — equivalent to nearly 8 gigawatts in commitments to power the manufacturing of its products. Once completed, these commitments will avoid over 14.3 million metric tons of CO2e annually — the equivalent of taking more than 3 million cars off the road each year.
New and completed projects in Arizona, Oregon, and Illinois bring Apple's renewable capacity for its corporate operations to over 1 GW — equivalent to powering over 150,000 homes a year. Over 80 percent of the renewable energy that Apple sources for its facilities are now from Apple-created projects, benefitting communities and other businesses.
Globally, Apple is launching one of the largest new solar arrays in Scandinavia, as well as two new projects providing power to underserved communities in the Philippines and Thailand.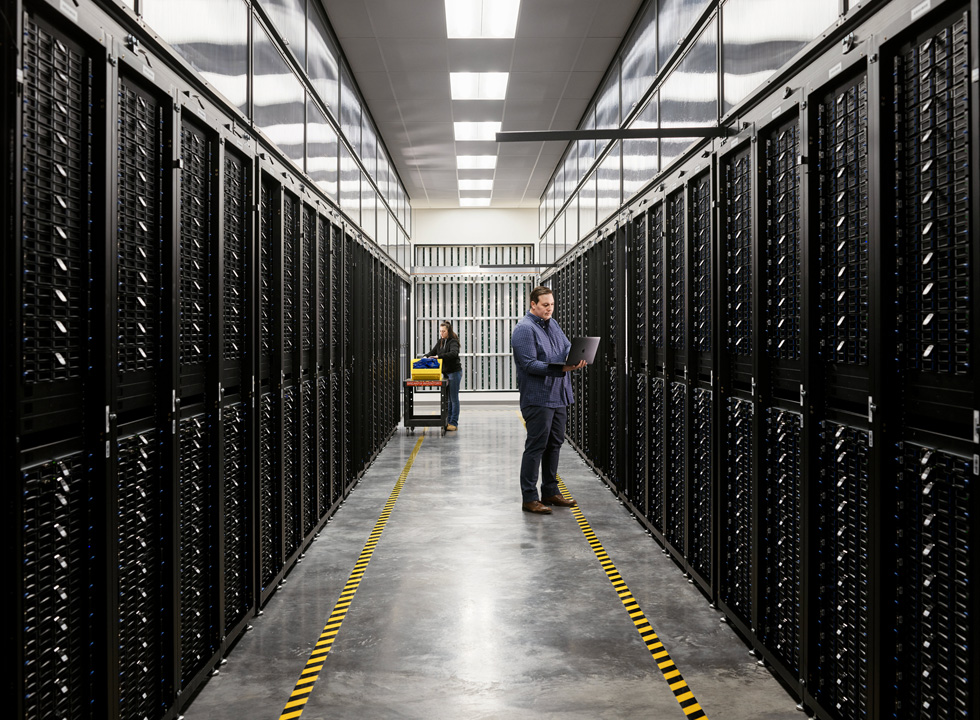 Process and material innovations: Apple will tackle emissions through technological improvements to processes and materials needed for its products.
Apple is supporting the development of the first-ever direct carbon-free aluminum smelting process through investments and collaboration with two of its aluminum suppliers.
Today the company is announcing that the first batch of this low carbon aluminum is currently being used in production intended for use with the 16-inch MacBook Pro.
Through partnerships with its suppliers, Apple reduced emissions from fluorinated gases by more than 242,000 metric tons in 2019. Fluorinated gases are used in the manufacturing of some consumer electronics components and can contribute to global warming.
Carbon removal: Apple is investing in forests and other nature-based solutions around the world to remove carbon from the atmosphere.
Apple is announcing today a first-of-its-kind carbon solutions fund to invest in the restoration and protection of forests and natural ecosystems globally. 
In partnership with Conservation International, the company will invest in new projects, building on learnings from existing work like restoring degraded savannas in Kenya and a vital mangrove ecosystem in Colombia. Mangroves not only protect the coasts and help support the livelihood of those communities where they grow, but they also can store up to 10 times more carbon than forests on land.
Through its work with The Conservation Fund, the World Wildlife Fund, and Conservation International, the company has protected and improved the management of over 1 million acres of forests and natural climate solutions in China, the US, Colombia, and Kenya.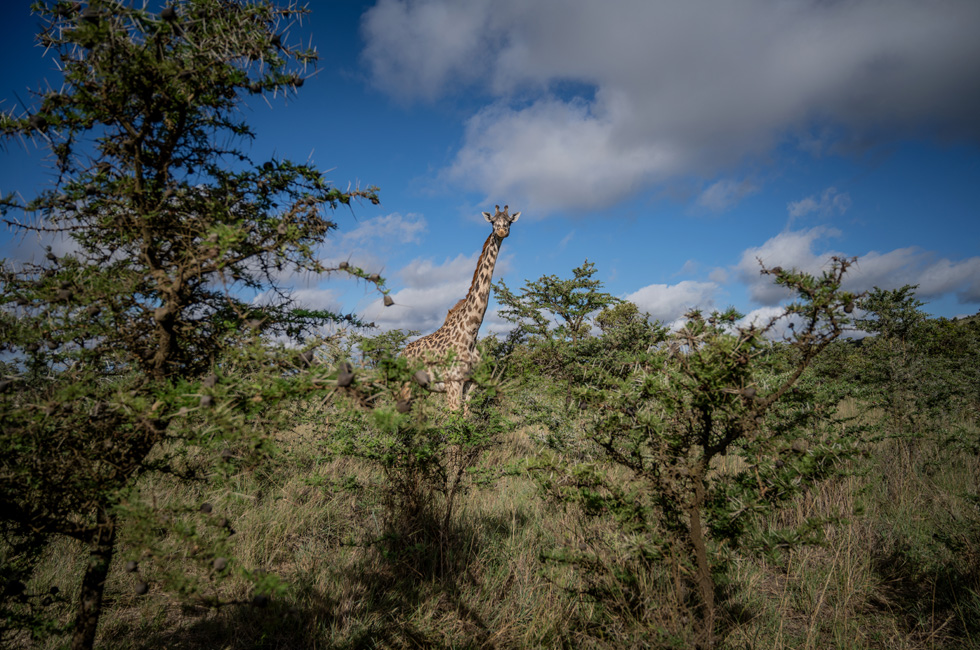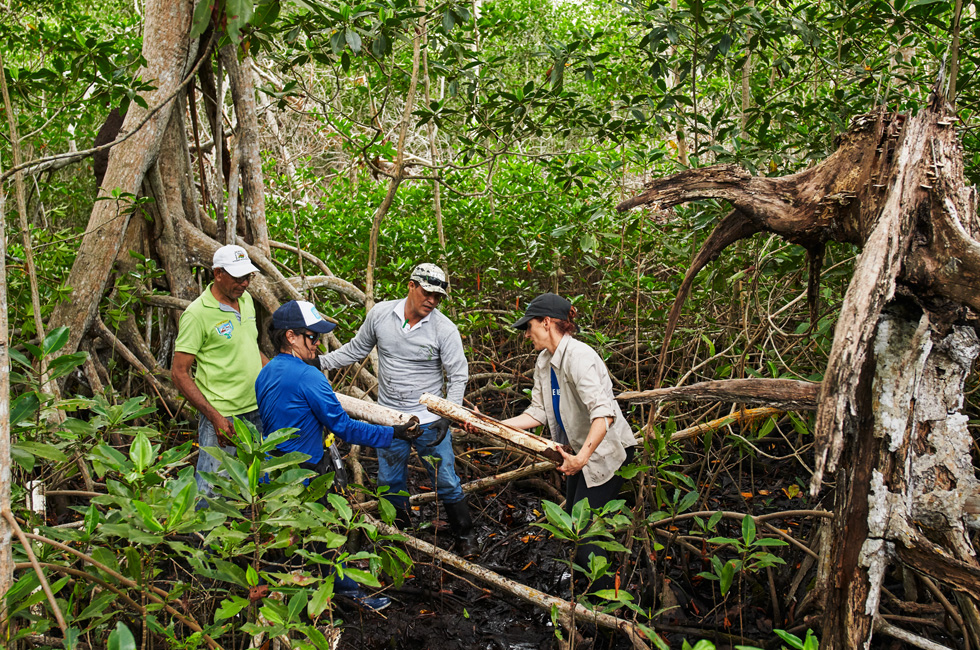 Apple engages with governments, businesses, NGOs, and consumers around the world to support policies that strengthen environmental protections and the transition to clean energy, which the company sees as a vital component of global climate action. The company's complete plan and how it measures its carbon footprint can be found in its 2020 Environmental Progress Report at apple.com/environment.
'Coffee for Peace' enables Filipinos to build peace with coffee

Because at the heart of CFP's operations is training farmers on coffee processing to develop skills to produce high-quality coffee beans.​ CFP provides knowledge on the market for farmers to understand what consumers want in coffee, and the value of what they do for awareness on fairer trade pricing.
What if every Filipino, no matter where they're based in the country, can be a "force for good" simply by sticking to routine—like, say, enjoying their morning cup of coffee?
Davao-based Coffee for Peace (CFP) proves this can be the case as its CEO and co-founder Felicitas "Joji" B. Pantoja confirms that they are a growing community of farmers and business owners practicing and advocating inclusive development principles in the coffee industry. Social entrepreneurship is their business approach to achieve justice and harmony in society and environment.

"As a reputable processor for good beans and an experienced roastery, CFP means business continuity for business owners but equally: support for farming communities. CFP even gives buyers the option to create their own brand under a MOA where 10% of very kilo sold goes back to farmers," says J. Pantoja.

Where does the customer from Luzon or Visayas ordering through the online shop fit into the peace building in Mindanao? "CFP by design allocates 25% of its net profit for its Peace and Reconciliation Teams, composed of volunteers from conflict-affected areas and international volunteers. They are trained in inter-faith dialogue, cross-cultural comms, trauma healing, relief and medical operations," says J. Pantoja.

Because at the heart of CFP's operations is training farmers on coffee processing to develop skills to produce high-quality coffee beans.​ CFP provides knowledge on the market for farmers to understand what consumers want in coffee, and the value of what they do for awareness on fairer trade pricing. "We want farmers to be confident about the business side of farming, understand their market, correctly price and inspire the next generation to be farmpreneurs too," says J. Pantoja.

Once the training is complete, CFP offers to partner communities post-harvest services at cost such as: coffee pulping, coffee dehulling, and coffee drying. Coffee for Peace also offers to partner-farmers and those who buy from them shared services such as: toll roasting, packaging, label design, and photography. The training result is a higher quality coffee product produced by a community in the Philippines.
Nurturing grassroots 'farmerpreneurs'
At the Philippine Coffee Quality Competition, the top five awards went to Specialty Arabica coffee farmers from Davao del Sur. For jury member Byron Pantoja, CFP VP for operations, this indicates "farmers taking ownership of their craft as producers of some of the best coffee in the Philippines. We need to give more farmers the freedom, knowledge, and opportunity to innovate their coffee processes based on the demands of the market and the limitations of their land. That sense of ownership over what they do is what's going to make them the best."
Nurturing community 'farmerpreneurs' and realizing the country's potential for premium to specialty coffee go hand in hand. J. Pantoja says, "Only 25% of the country's 111M population is served by Filipino coffee farmers. Local cafes are challenged in sourcing good beans. We partner with DTI on bridging gaps such as training, equipment and drying space but getting to a scale that boosts our national reputation as a good coffee producer will take time. From 2,000 kilos at start, we are now at 32,000 kilos and encouraged to continue."

Coffee for Peace has trained close to 880 farming families from different parts of our country, representing 13 tribes, including some Muslim areas. "Our model is to create our own competitors by giving them the secrets to making good coffee. We want to groom 'farmerpreneurs' who are also skilled in coffee tasting, financial management and conflict resolution. We want barista interns to dream of having their own coffee kiosks. For every kilo of coffee, one can make 140 cups of 6 ounces, and a barista in Davao nets 5K a day with his own coffee cart. The same can be done anywhere in the Philippines. Imagine if every region's farmers had their own pop-up café or coffee cart, neighborhoods will also be educated to buy local," says J. Pantoja.

"Premium specialty coffee from the Philippines" requires a mindset change that's supported by the fact that local coffee has scored 80% special quality standard, points out Pantoja. A member of the National Coffee Council, she spoke about the need to streamline various resources from government policy and services and link these to smallholder farmers. "We want every island to join the national movement within the coffee industry to raise the level of coffee quality. Grassroots farmers also mean less carbon footprint for supplying the coffee locals want. We've gone to uplands to help a micro-lot owner assess the possibility of coffee farming. We've also linked roasters, who used to order coffee from us, straight to the farming community."
Coffee and PH culture
Coffee is innate in the Filipino culture. "When we visit high-conflict communities, coffee served from a palayok is good quality. When I brought a sample to Canada where I used to live, the roasters said there was potential for premium quality to specialty. But we can only produce limited quantities. Opening opportunities for our farmers drove me to collaborate—inspire baristas to educate customers, get roasters to work with traders who source from farmer," said J. Pantoja.

Operating for 13 years now, Coffee of Peace started with peacebuilding work. "Coffee is the vehicle but the 'product' is peace. In our peacebuilding work in Maguindanao, Basilan, and Sulu, we saw that coffee makes Moslem and Christians sit together and dialogue to settle conflict. In our environmental work, we saw that Arabica trees are included in our national greening program. Giving life back to forests also give locals a new, sustainable means of livelihood. I tell farmers: 'You don't have to go to the city, the buyers will come to see protected forest.' We also advise farmers to get to know their customers, then the process follows," said J. Pantoja.

As a case, Korean buyers came to Davao looking for fine Robusta. Local farmers have since expanded to Robusta. Explains B. Pantoja, "While specialty Arabica has fruity flavors like blueberries and strawberry, fine Robusta has a super smooth, full-bodied chocolatey taste like black tea."
This distinction in tastes can be a strength of the Philippines as a group of islands since, explains J. Pantoja, we can't compete with the land mass and harvest volumes of Vietnam, Brazil or Colombia, and we can't produce for large coffee chains. "Instead, our edge is premium specialty coffee, with micro-lot orders of 1 to 2 tons that are of a quality and fetch a good price. Each island can produce a different taste profile depending on soil and fauna of that area. Arabica alone has 3,500 subvarieties, while Robusta has 2,400 subvarieties. The higher, the elevation, the sweeter the coffee." The growing community of coffee champions and curiosity of millennials can only drive excitement over developing Philippine variants that are also 'Just' coffee of the social-justice kind.
For more information, visit www.coffeeforpeace.com and peacebuilderscommunity.org. Follow Coffee for Peace at www.facebook.com/coffeeforpeace.
Teleperformance renews commitment to planet by pledging monthly switch-offs
Teleperformance Philippines renews its commitment to the planet as it pledges to do monthly switch-offs in all 22 of its business sites nationwide this 2021.
Teleperformance Philippines renews its commitment to the planet as it pledges to do monthly switch-offs in all 22 of its business sites nationwide this 2021. 
The pledge was announced at its recent "Let's Change the World" Citizen of the World (COTW) Meet-up, which shared updates on current advocacy projects of Teleperformance. The townhall, also held in celebration of Earth Hour, included special guest World Wide Fund for Nature (WWF) Philippines Ambassador Mikee Cojuangco-Jaworski.
The WWF Philippines Climate Change Solutions Steward and the first female Earth Hour Ambassador, Cojuangco-Jaworski shared practical ways for Teleperformance employees and their friends and family to contribute to sustainability and climate change solutions for a cleaner and greener planet.
"Ultimately, it's the things we do when nobody's watching that matters the most. It's about what we do as individuals, which was what we do in our own homes, what is our lifestyle and what are our habits. The biggest problem is the carbon footprint we leave on this earth," shared Cojuangco-Jaworski.
Among some of the tips Cojuangco-Jaworski shared was reiterating the importance of the three R's – to reduce buying what you don't need, to look at what we can reuse and to recycle when we do our daily tasks. Another topic she touched on was plastic waste, hence, the importance of reducing consumption of single-use plastics, which could be ingested by animals, and then by people.
Teleperformance is committed to creating a positive impact on our local communities around the world through Citizen of the World, a charitable initiative to help the world's most vulnerable infants and children meet basic survival needs and ultimately reach their individual potential. This effort is joined by the Citizen of the Planet program, a global corporate initiative implemented in 2008 aimed at ensuring that Teleperformance operates in an environmentally friendly and responsible manner.
Going beyond Earth Hour, Teleperformance employees are encouraged not only to volunteer for Citizen of the World activities but can also contribute by donating pre-loved items, purchasing items in the COTW store, donating part of their monthly salary, and participating in the monthly Earth Hour pledged by Teleperformance Philippines in all their sites across the country.
"As we work to help bring awareness around environmental sustainability and, in addition to this commemoration this month, we at Teleperformance also commit to have an Earth Hour every single month. So for one hour every single month, we will switch off our lights for the rest of this year. We hope this will help continue to bring awareness as this is such an important goal for humanity and the community," shared Jeffrey Johnson, Senior Vice President for Human Capital Resource Management and Citizen of the World Foundation President.
Among the other projects accomplished by Citizen of the World were donations of food packs and PPEs to frontliners of the Philippine General Hospital, Vicente Sotto Medical Center and Southern Philippines Medical Center. Bringing to life its commitment to children and education, Citizen of the World also gave medical and financial aid to 100 children and their families through Kythe Foundation, awarding of 2,000 school supplies to various elementary schools in Metro Manila and the provinces.
The elderly in need were also not forgotten as Citizen of the World donated 1,200 grocery packs to White Cross, Mary Mother of Mercy Home for the Elderly and the Abandoned and Good Samaritan Nursing Home for the Elderly. TP's Gawad Kalinga village was also supported during the pandemic with a feeding program, donations of disinfectants and face masks and the provision of cash allowances.
To help the country in its fight against Covid-19, the Citizen of the World program also donated 8 e-bikes to the Department of Health and PHP 150,000 worth of medical aid to the Philippine National Red Cross. Altogether, the Citizen of the World Foundation was able to create an impact on the lives of around 28,000 Filipinos.
For more information on Teleperformance Philippines and its Citizen of the World initiatives, visit http://teleperformance.ph/
Smart teams up with SM Cares to boost e-waste collection program
Smart Communications, Inc. (Smart) teamed up with SM Cares to encourage more Filipinos to properly dispose their electronic waste for a better world.
Smart Communications, Inc. (Smart) teamed up with SM Cares to encourage more Filipinos to properly dispose their electronic waste for a better world. 
Shoppers can bring their old gadgets — like mobile phones, chargers, computer wires, earphones, and other e-waste — to the collection hubs at SM Supermalls nationwide. To encourage customers to support the program, Smart will raffle off 22 units of the Smart Bro prepaid pocket WiFi devices to those who will participate in the Live Smarter Challenge at designated areas until May 22, 2021.
Last month, Smart launched its "Live Smarter for a Better World" campaign which puts the spotlight on its long-running community partnership and corporate social responsibility programs to inspire Filipinos to commit to "personal revolutions" to generate lasting positive impact to society.
"We are happy to have partnered with SM Cares as we enable people to pursue their passions and purpose, especially for the environment," said Jane J. Basas, SVP and Head of Consumer Wireless Business at Smart.
She further underscored that big and small efforts can contribute to making a better world, highlighting the importance of Smart's network and services in keeping Filipinos connected and empowered. "This is the driving force that has kept us going. It has always been in our DNA to serve and improve the lives of Filipino people—not just our customers," Basas added.
Meanwhile, SM Supermalls, through the SM Cares Program on Environment, launched its Electronic Waste Collection (EWC) Program earlier this year.
"This is just the beginning of our series of CSR programs with Smart, as we join hands in creating a better world for Filipinos. We at SM are committed to continuously look for ways and means to better care for the planet and to support the communities where our malls are present, including addressing the growing problem of e-waste," said Liza B. Silerio, VP – Corporate Compliance Group of SM Supermalls.
Smart Communities
Smart is also continuously enabling communities with technology, particularly education and livelihood, with two of its corporate social responsibility programs: School-in-A-Bag and "Buy Local, Buy Smart."
The School-in-a-Bag is designed to provide access to technology, connectivity, content, and a disaster-resilient pedagogy even for schools in remote areas without electricity. Each water-resistant backpack carries a laptop and pocket WiFi for the teacher and 10-20 tablets for the students, all pre-loaded with interactive, multimedia content accessible even if offline.
Meanwhile, the "Buy Local, Buy Smart" initiative enjoins employees of PLDT, Smart, and its sister companies to buy their produce directly from local farming communities. By providing a sure and direct market for their produce, Smart is helping small-scale farmers earn more. Through the program, a sustainability fund for farmers is also established. For every purchase of rice from store.cropital.com, up to Php100 goes to funding their next planting cycle.
Smart's other initiatives also include building a culture of disaster resilience among communities with its #SafePH campaign, enhancing tourism through digital innovation with its Digital Tourism efforts, and preserving nature through mobile and communications technologies with its various environmental protection programs.
Smart's environmental stewardship programs are aligned with the company's commitment to helping the Philippines attain the United Nations Sustainable Development Goals, particularly SDG #13: Climate Action.
For more information, visit https://smart.com.ph/Pages/betterworld.